Our sellers save over $20,000 on average!
Get an instant estimate on your savings.
"*" indicates required fields
White Glove Exceptional Service Without the 3% Commission
That Other Real Estate Agents Charge You!
How Does CA Flat Fee Work?
Why Pay More When You Don't Have To?
Top Rated FULL SERVICE For A Low Flat Fee!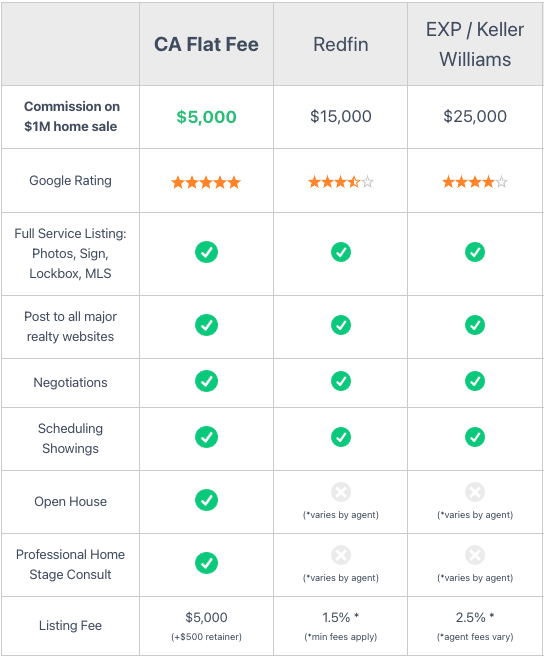 Save Thousands!
Average 5 Stars from 82 Total Ratings