Locations Served
Fill out the form to learn more about our service in your specific neighborhood.
CA Flat Fee Real Estate proudly serves Southern California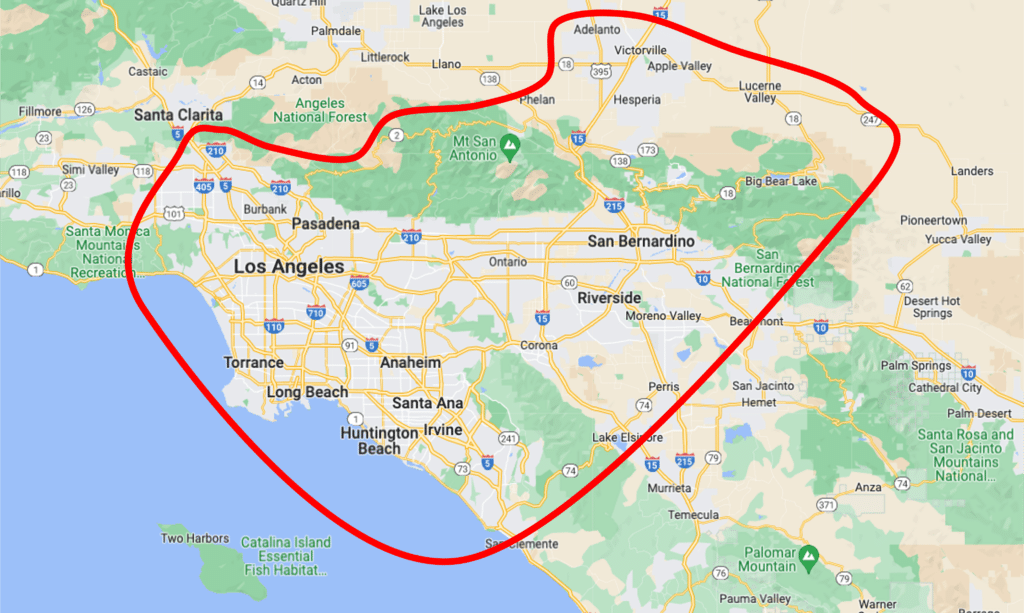 Our approximate service area is displayed in the map and covers from Southern Orange County to Ventura County, the soft sandy beaches to San Bernardino, and everywhere in between! Below are links to just a few of the locations we service.
Average 5 Stars from 94 Total Ratings
See how much you can save with a CA Flat Fee realtor.
Full Service Real Estate for a fraction of the cost!
Your Commission Savings!
24,500
*Compared to a 3% seller agent commission