Located in the suburbs of Los Angeles County, Baldwin Park is a densely populated community and one of the most diverse places to live in California. It's a really reserved city and home to a decent number of young professionals in California. According to the US census estimates for 2021, Baldwin Park has a population of approximately 70,629 with an average household income of $68,741.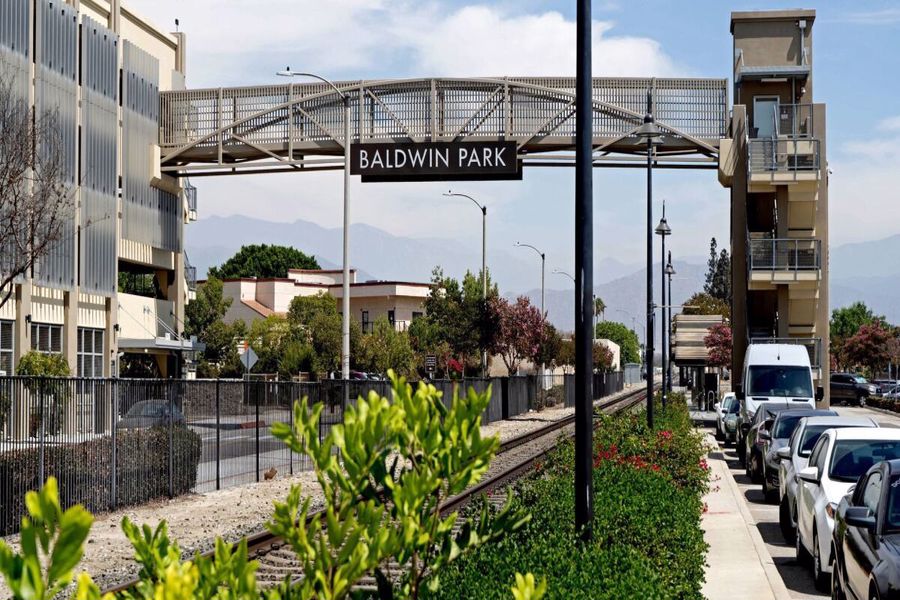 History of Baldwin Park
The history of Baldwin Park can be traced back to the year 1860. At the time, the city was known as Vineland; a cattle grazing land owned by the San Gabriel Mission. By 1906, it was renamed Baldwin Park after real estate mogul, investor, and landowner, Elias Baldwin.
The city became the 47th incorporated state in the State of California in 1956. This birthed the revitalization and redevelopment of the city which included housing structures, and high-level transport services, among other businesses and corporations.
On October 22, 1948, the first In-N-Out burger business debuted in Baldwin Park; the first drive-thru in California. Today, there are over 41 public schools in Baldwin Park and over 218 private schools around the region.
Why Is Living in Baldwin Park So Great?
Baldwin Park offers so much in terms of relaxation, culture, and setting. The city is often credited for being a united community which makes it the ideal place to work, build a family and connect with people. Let's learn more about what makes this community so special.
Recreational Activities
Baldwin Park is home to a ton of exciting recreational activities. If you're a fan of sports and a lover of games, you can visit the Esther Snyder Community Center which has indoor basketball courts, weight room, gym, indoor swimming pool, and games room. You can also try the technology workstation and adult-boxing programs.
You can also engage in a walk-through or guided tour at the Baldwin Park Historical Society Museum. Experience the lifestyle and learn about artifacts dating back to the 1800s. On the whole, it's a fun-filled and educative experience for both children and adults.
Green Spaces
If you're a lover of nature and green spaces, you can escape the city for a short drive to enjoy the serenity of the Arcadia Wilderness Park. You can explore its natural fields, ponds, and a variety of animals. There are multiple hiking trails to follow plus you can also camp overnight at the park.
The Walnut Creek Nature Park is also surrounded by nature and is a lot of fun! It has breathtaking landscapes, a network of hiking routes, and children's playgrounds with picnic spots. It also includes solar lights, which keep the park illuminated all year.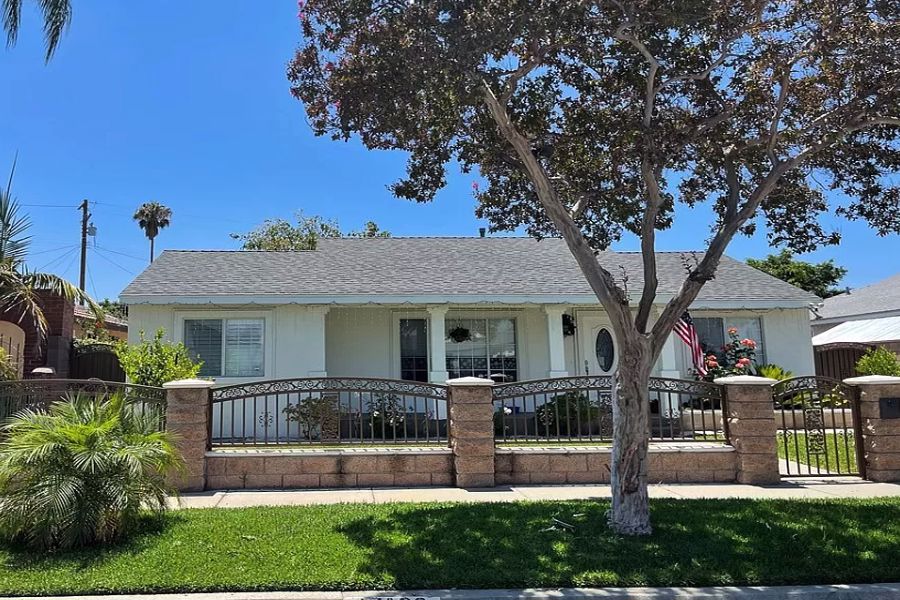 Fine Dining
As a diverse community, Baldwin Park offers a plethora of ethnic dishes that will leave your taste buds wanting more. First, you must try the In-n-Out burger at Francisquito Avenue. Try the burger and fries, with a thick shake to wash it down. The Baldwin Park Pizza Company is a fine establishment with a mouthwatering menu you can't afford to miss.
For exquisite cuisines, head to El Appetiz; a family-run cooking enterprise providing authentic Italian delicacies that will leave you wanting more. Their menu contains pasta dishes, calzones, salads, pizzas, and a wide variety of food items.
For classic Mexican food, visit the Guadalajara Grill. It offers a broad range of traditional Mexican meals, with its signature dish – molcajete dishes – at the top of the menu. It also includes traditional performances and an exciting overall experience.
Quality Education
Baldwin Park boasts of a strong educational foundation with over 20 schools in the area; 13 elementary schools, five middle schools, and three high schools. You have zilch to worry about in providing your kids with a solid education. Some of the schools in the area include:
Baldwin Park High School
Kenmore Elementary School, and
Bursch Elementary School.
Employment Opportunities
Baldwin Park has a sustainable economy that continuously provides multiple job opportunities. The community has a 12.1% unemployment rate which is relatively fair compared to other urban and suburban societies in California.
Entertainment and Festivities
There's plenty of entertainment and celebrations to go around. Arbor Day celebrations, New Year's Eve celebrations, and Fourth of July celebrations are among the many community activities. Summer concerts in Morgan Park and outdoor movie screenings in Barnes Park are also popular.
In addition, you may visit the Baldwin Park yearly carnivals, which honor the community's rich past and offer a variety of entertaining activities such as food booths, games, and much more. Bands, special guest performers, and community clubs also come together to celebrate the rich historic culture of Baldwin Park during the carnival.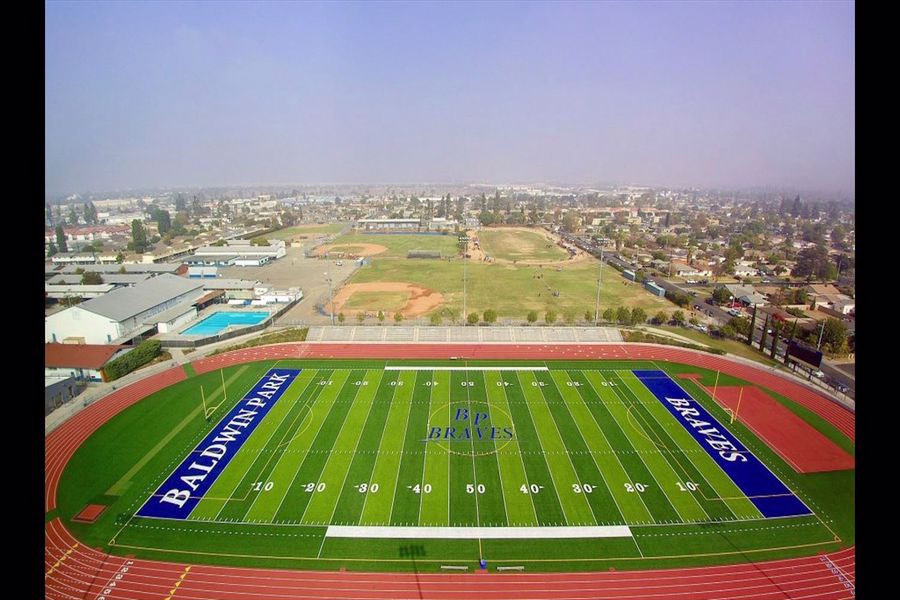 What to Expect From CA Flat Fee in Baldwin Park
At CA Flat Fee, we understand the complexities of buying or selling a house. The home purchase process can be difficult, especially when dealing with challenges that tend to surface during the process.
Our agents at CA Flat Fee can take the burden off your shoulders and provide quality services that guarantee satisfying results. We guide you all the way and keep you in the loop with respect to all financial and non-financial decisions.
With a flat fee of $5,000, you can work with our proficient realtors and experience high-quality services encompassing negotiations, sales, house showings, and marketing. With our wide-range experience and proficiency, we guarantee you'll sell or buy your house quickly while, of course, skipping the regular 6% commission rate.
Our negotiation process in Baldwin Park involves three effective steps;
Communication: You can access our services and ask us questions about purchasing or selling your home by getting in touch with us via calls, texts, or email. Afterward, we will schedule a meeting with you and one of our Baldwin Park realtors to discuss the essentials of your home, its current market value, and a strong marketing strategy to get it sold in little or no time. For buyers, we will schedule a tour and take a look at houses within your budget.
Listing and marketing: Next, we handle property marketing, promotion, and advertisement by taking high-definition photographs to be listed and showcased on several real estate websites and utilizing our network of local realtors. We also handle the technicalities such as negotiating with potential suitors and organizing showings.
Closing: Upon receiving a concrete offer, our realtor will assess the situation by working with all parties involved and fast-track the transaction process at your will. We will also handle appraisals and evaluations, and coordinate loan underwritings and title transfer, alongside all other legal and financial requirements.
Why CA Flat Fee in Baldwin Park?
Real estate deals can be difficult to deal with, plus things can easily go south in a negotiation for a number of different reasons. Our Baldwin Park realtor can help you navigate these issues seamlessly by creating a professional network bound by a mutual understanding of both the buyer's and seller's needs.
As experts, we use our years of expertise and similar case studies to maximize your financial resources and time while providing a satisfactory experience. Our professionalism and annual property sales are a testimony to our commitment of helping you buy or sell your house and this makes us top-rated realtors in Baldwin Park.
Kindly fill out this form for more information about our services.