Pomona is a relatively large city and a suburb east of Los Angeles in the Pomona Valley, at the base of the San Gabriel Mountains. This city offers a balanced combination of recreation, education, good weather, and diversity. With a fun, serene, and pleasant environment, Pomona is a great place to call home.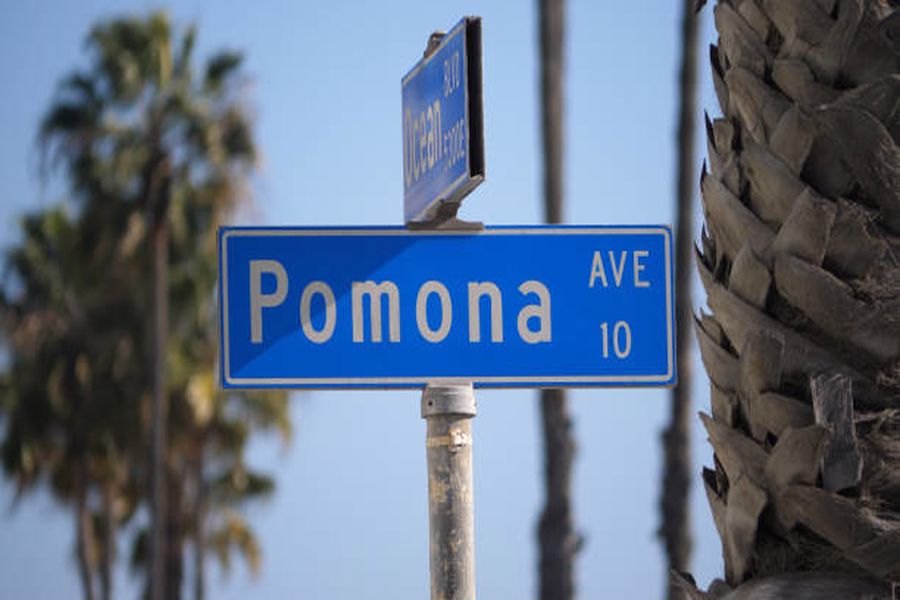 What Makes Pomona Unique?
Named after the ancient Roman goddess of fruit, Pomona has a very rich history as an agricultural city. This urban landscape was not always the way it is. It used to be occupied by the Native Americans of the Tongva tribes. Things would change when the 'Rancho San Jose' land grant came into effect in the 19th century.
In the following years, Pomona witnessed tremendous transformation leading the way with its agricultural dominance. Also known as the urban gardens, Pomona played a significant role in winemaking and citrus and olive production in the country. By the 6th of January,1888, Pomona was incorporated as a City and by 1911, it had become a charter City.
Beyond its rich history, there are several other factors that make the city of Pomona a great place to live in. This includes its weather, the affordable cost of living, standard schools, and numerous recreation spots. These are some of the outstanding perks of Pomona City, California that are worth highlighting.
Climate
One thing to love in Pomona, like the rest of California, is its near-perfect weather. Pomona has a Mediterranean climate with sunshine all year. In Pomona, you experience hot, dry summers with very little rain between June and September. August is the hottest period.
The fall ushers in cooler weather with the seasonal Santa Ana winds from the northeast and occasional showers. The weather is the coolest in December. There is barely any snowfall in Pomona.
Housing Market
With 33 constituent neighborhoods and a population of over 151,000 people, Pomona is the seventh-largest city in Los Angeles County and the 37th largest community in the whole of California. The housing market in Pomona is well established with about half of the residences having been built between 1940 and 1969.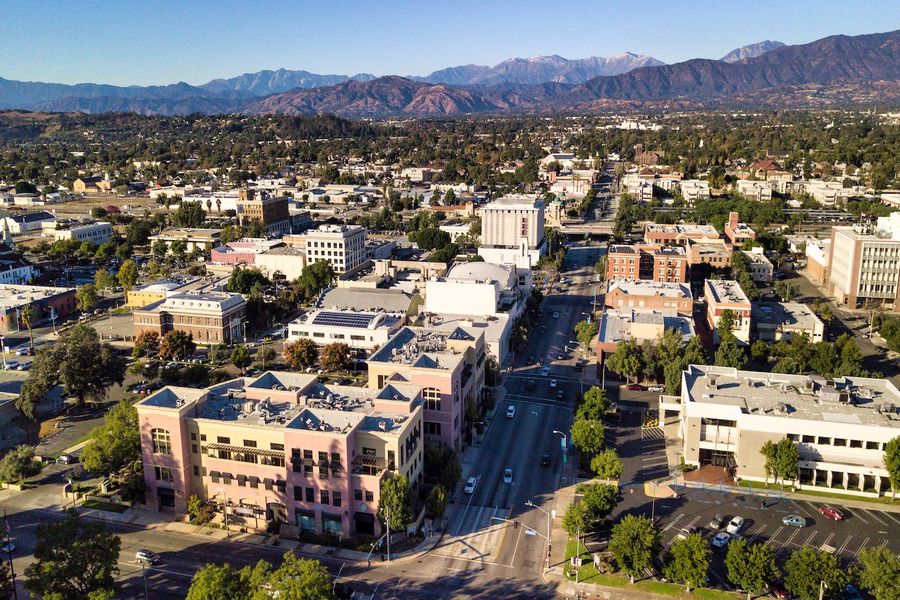 About one-third of the residences were built between 1970 and 1999 and very few residences have been built since then. Three and four-bedroom detached single-family apartments make up two-thirds of the residences in the Pomona housing market. Other available types of housing include high-rise apartments or large apartment complexes, duplexes, and other small apartment buildings.
The median home price in Pomona is about $600,000, a lot lower than the state average of $800,960.
Demographic Diversity
With most of the residents belonging to a wide variety of ethnic and racial groups, Pomona has an extremely diverse demographic. The neighborhood is made up of a mixed population of Hispanics/Latinos, Whites, Asians, and Black or African Americans. Residents also identify their ancestry as German, Italian, English, Irish, French, Swedish, Polish, African, Scottish, Dutch, Norwegian, Portuguese, Russian, and even Jamaican.
Additionally, as much as 34% of the people living in Pomona were born outside of the United States. The language spoken in Pomona is also quite diverse with more than half of the residents speaking Spanish. Other important languages spoken here include English, Chinese, Tagalog, Korean, and Vietnamese.
Education
Most of the neighborhoods in Pomona are served by the Pomona Unified School District with the Claremont Unified School District serving a smaller section of the northern part of the city. The Pomona Unified School District is the third-largest school district in Los Angeles County with over 40 schools including 10 top-rated high schools.
The Claremont Unified School District is a lot smaller, providing access to only seven elementary schools and two high schools. If you are interested in higher education, Pomona also provides convenient access to: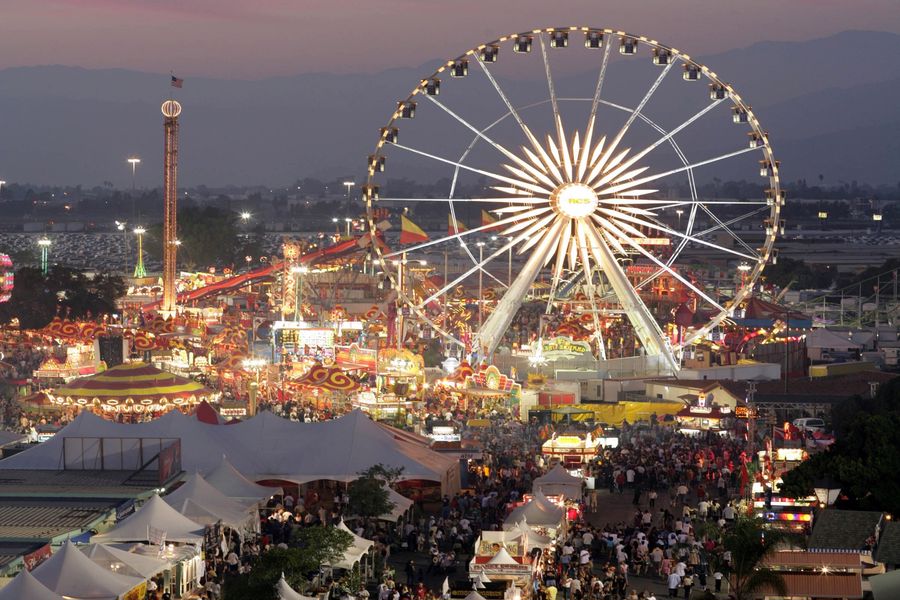 Recreation
If there is anything Pomona is more popular for than its agricultural feats, it is the abundant recreational opportunities it offers to families. Pomona is a premium location that provides the best access to entertainment.
If you are a fan of history and museums, be sure to check out the Southern California Medical Museum, the American Museum of Ceramic Art, Wally Parks NHRA Motorsports Museum, the RailGiants Train Museum, the Kellogg House, Latino Art Museum, the Phillips Mansion, La Casa Primera de Rancho San José and the Ygnacio Palomares Adobe.
If you are a fan of art, Pomona gives you access to the 2nd Saturday Art Walk, the 57 Underground, and the Chalk Art Festival. There is also the Fox Theater Pomona and The Glass House Pomona to visit. You get the opportunity to visit the Mountain Meadows Golf Course and the Auto Club Raceway if you like the sports.
The Cal Poly Pomona Farm, Homage Brewing, Fairplex, the Palomares Park, the Ganesha Park, the Country Crossing Park, and the Tony Cerda Park are all premium locations where you can spend time together with your family away from the busy life of the city. There is a lot of fun to enjoy as a resident in Pomona, California.
What to Expect From CA Flat Fee in Pomona, California
When looking to buy or sell a property, you have to put in a lot of planning, researching, and networking, and you still have to handle loads of paperwork. This can be very time-consuming and stressful. Beyond that, each of these stages may come with a number of financial implications.
However, working with a flat fee realtor like CA Flat Fee can help you save a lot of costs. CA Flat Fee guarantees you a full experience of these high-ended services and you do not have to pay more than $5,000 for the entire process.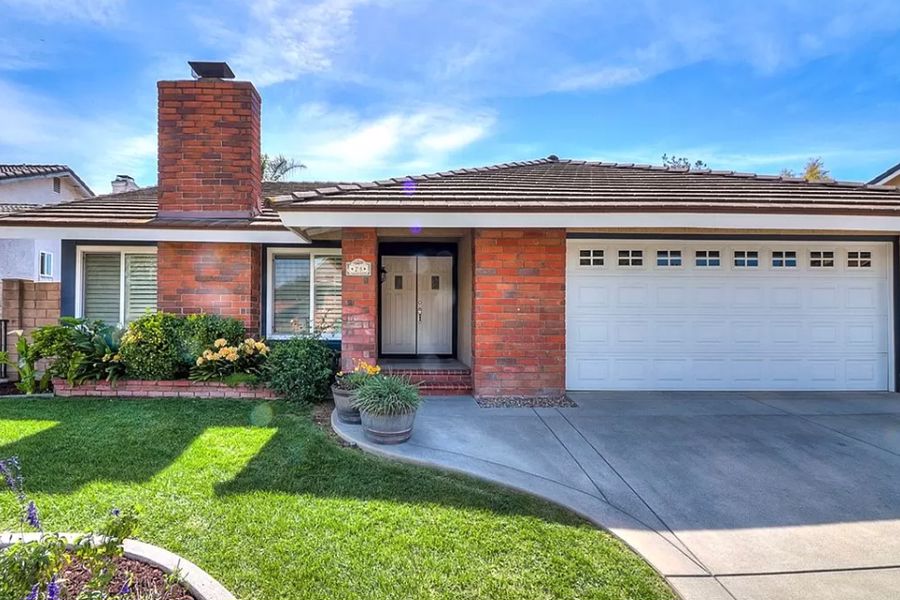 Our expert Pomona realtors understand the workings of the neighborhood and will ensure that, if you are buying, you get the house that meets your requirements and if you are selling, you sell at the best possible price and make a profit. You get to enjoy all of these benefits when buying or selling a property in Pomona without having to pay the usual 6% commission rate.
Our Pomona Realtor process involves the following three simple steps:
Client consultation: You can get in touch with us anytime to ask any questions you may have about the real estate market in Pomona. We will then schedule a period to assess the property you want to sell and prepare a solid marketing plan. For buyers, we will schedule a tour to check the various available housing options.
Appraisal and Negotiations: We will handle all the difficult aspects like taking quality photos, listing your home on over 100 websites, organizing showings, and negotiating calls. Our agents will obtain feedback, advise on negotiations, and help you review offers and counteroffers.
Closing: Our professional Pomona Realtors will help reduce the hassle of closing the deal by representing you and handling inspections, appraisals, title transfer, and other necessary aspects.
Contact Your Pomona Realtor
Real estate can be quite tricky at times. This creates the risk of both the buyer and seller losing out on deals due to a lack of transparency. Our Pomona realtor services can help you navigate the market and prevent such scenarios. We will also help to reduce the stress the process puts on you while ensuring you get maximal profit all for a flat fee.
By working with a Pomona realtor, you can maximize your time and resources and still enjoy the experience. Our local realtors are very knowledgeable and experienced and are ranked among the best in Los Angeles, California.
Please fill out this form for more information about our services.