Known for its New Year's Day Rose Parade and Rose Bowl Game, Pasadena offers an ideal environment for families looking to settle and young professionals growing their careers. Its neighborhoods offer an urban-suburban feel for both homeowners and renters. Pasadena also boasts convenient public transit options, world-class amenities, and high-rated schools.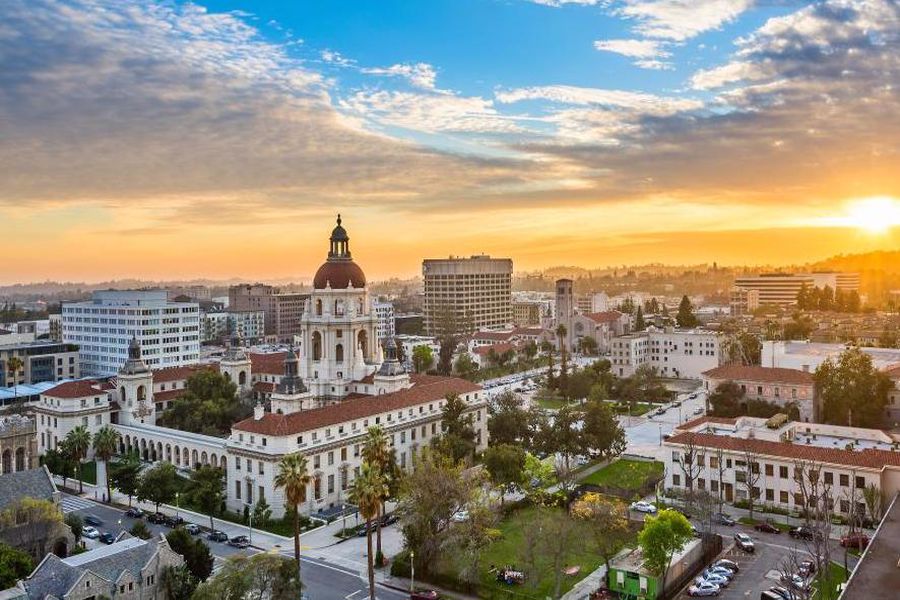 Best Places to Live in Pasadena
Pasadena is a large city in California with about 141,200 residents. With 38 constituent neighborhoods, the area encompassing the Pasadena zip code has several housing options, amenities, and establishments that make living in California convenient and worthwhile.
Located just 11 miles northeast of Downtown Los Angeles, the central location of Pasadena makes it accessible to travel to other parts of California for work, school, or business. Companies such as Jacobs Engineering Group, AMN Healthcare, Parsons Corporation, Tetra Tech, AT&T, and IBM allow residents to work and live in one location.
West Colorado Boulevard and South Arroyo Boulevard
West Colorado Boulevard and South Arroyo Boulevard is a suburban neighborhood mainly consisting of studio-size to 4-bedroom family homes. This neighborhood has more bicycle commuters than most neighborhoods in America. Public transit also makes it easy to go to Pasadena City College, the Norton Simon Museum, and Brookside Park.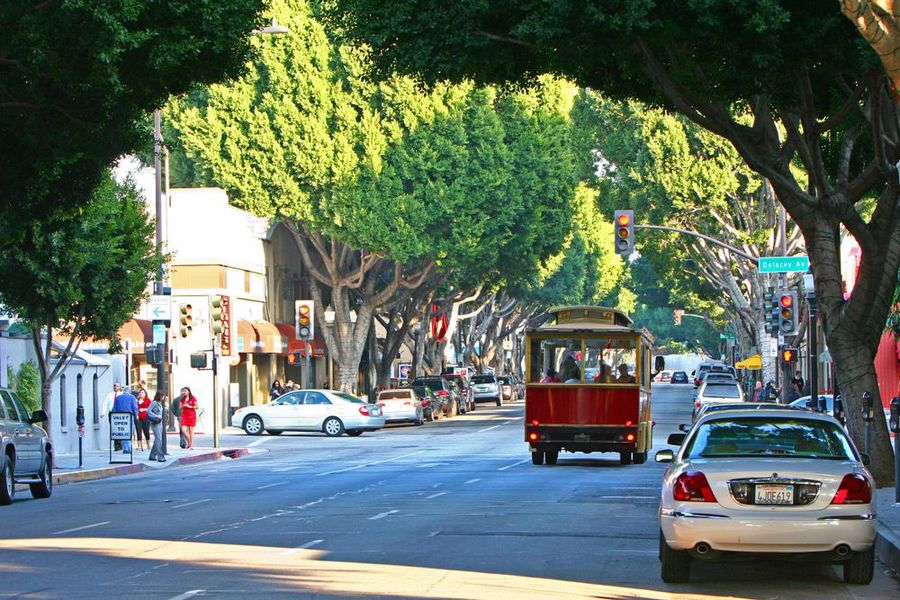 West California Boulevard and South Orange Grove Boulevard
This area offers studio apartments and single-family homes. Being a walkable neighborhood, it only takes 10 minutes to walk to the Sequoyah K-8 School, Huntington Hospital, Singer Park, and Vons Grocery Store. Additionally, it's a 5-minute bike ride to the Mayfield Senior School and Bank of America Financial Center.
Linda Vista
Linda Vista is the largest neighborhood in Pasadena by land area. Residents have work-from-home jobs in the creative, media, and technological industries, perfect for the area's medium-sized to 5-bedroom homes. It's a 5-minute car ride to the Art Center College of Design, which offers the country's top product and industrial design programs.
Fair Oaks Avenue
Fair Oaks Avenue is a 7.9-mile road considered the main route between Pasadena and Los Angeles. Its connecting roads make it accessible to the Robinson Park Recreation Center and Alkebulan Cultural Center. It also provides convenient routes to the Rose Garden Healthcare Center and the California Institute of Technology.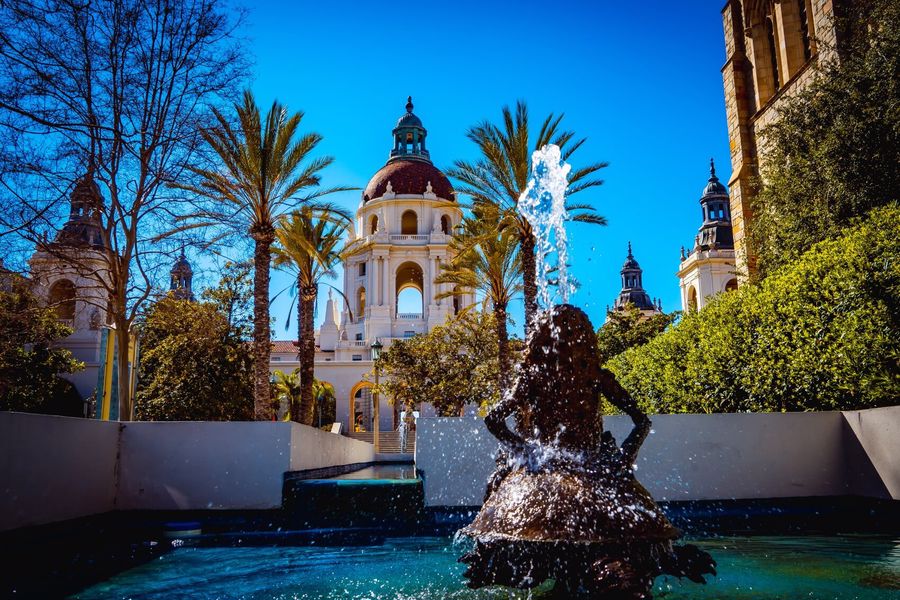 East Villa Street
East Villa Street is another family-friendly neighborhood in Pasadena because of its multifamily properties and access to several establishments. It only takes a 5-minute car ride to the Pasadena Certified Farmers' Market, Villa-Parke Community Center, Jefferson Park, and Target. Pasadena Day Nursery and Pasadena City College are also nearby.
Factors That Make Pasadena Great for Kids
Pasadena is one of the best places to live in California because it offers several daycare centers, including Arreola's Family Daycare Center and Kids Klub Pasadena Child Development Center & Preschool. The city also has high-rated elementary schools like Palm Crest Elementary and Longfellow Elementary School.
Pasadena has over 24 parks providing playgrounds, walkways, and sporting grounds. The pet-friendly Vina Vieja Park, Hahamongna Watershed Park, and Michillinda Park make excellent places for birthdays and family gatherings. You can also go to The Paseo and The Colonnade Mall for some shopping and dining out.
Residents can participate in community events like festivals, flea markets, and cultural shows. Moreover, UCLA Health and Huntington Hospital are accessible by private car or public transit for all your medical needs.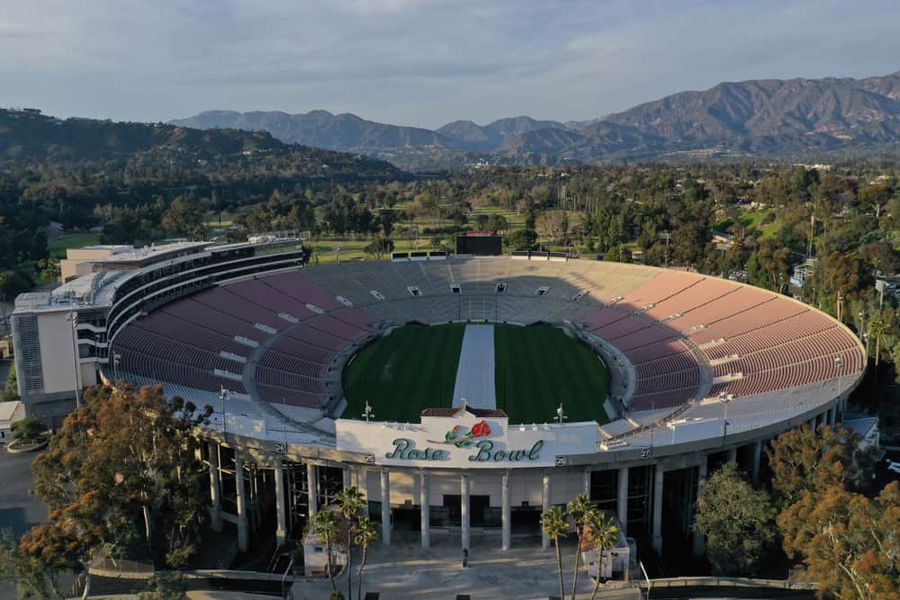 What to Expect From CA Flat Fee in Pasadena?
Full-service realtors at CA Flat Fee aim to provide the best experience when you're selling or buying a house. When you work with our Pasadena, California realtors, you get this comprehensive package for only $5,000.
Appraisal and listing: Our professional agents will combine local knowledge and market analysis to determine the best buying or selling price for a property.
Marketing plan: We aim to provide a hassle-free home buying and selling experience. This is why we handle property staging, professional photography, marketing brochures, and managing open hours.
Negotiating and closing coordination: Our skilled Pasadena realtors will oversee negotiation offers and inspections. We will also schedule the closing and walk you through the sales contract.
Contact Your Pasadena Realtor Today
Let us help you skip the standard 6% real estate commission while still reaping the benefits of your investments. For only an upfront cost of $5,000, our realtors will manage the entire buying or selling process from start to finish.
Whether you want to buy a cozy 4-bedroom house or sell a bachelor's pad in Pasadena, you can save on operational, marketing, and legal costs with the expert assistance of our realtors.
As we help buy and sell hundreds of houses per year, our local realtors rank among the best agents in Pasadena, California, and other cities like Monrovia and Duarte.
If you need help navigating the real estate buying and selling market, look no further than your local CA Flat Fee agent! Please fill out this form for more information about our service.