North Cucamonga is a neighborhood situated in Rancho Cucamonga, San Bernardino County which is approximately 37.28 miles from Downtown Los Angeles. Rancho Cucamonga has a population of 174,453 according to the 2020 census in the United States and is the 28th most populous city in the US.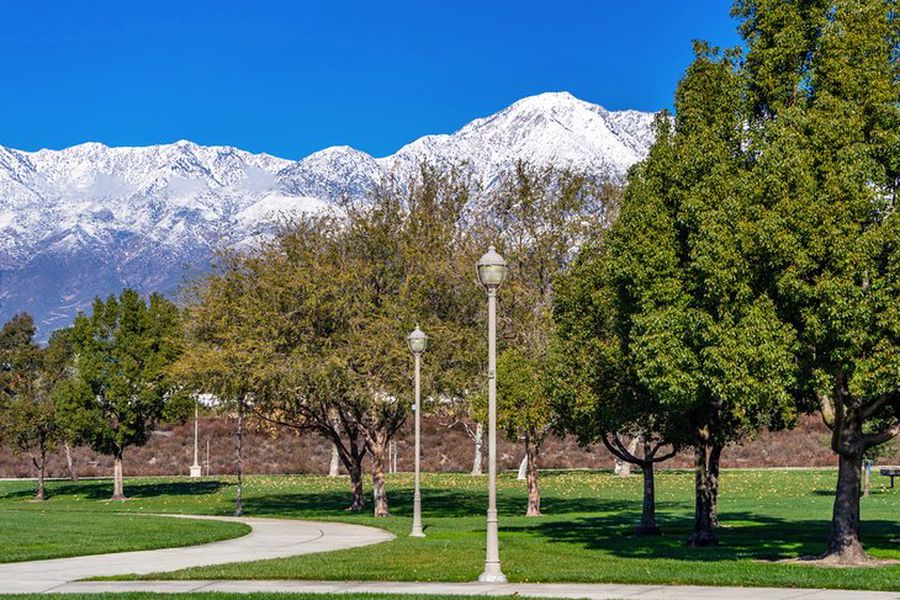 History of North Cucamonga
In 1200 AD, the region known as Cucamonga was home to the Native Americans and the region was named 'Kukamonga', derived from a Tongva word that translates to "sandy place'. In the 18th century, the area was integrated into a mission system established by Father Junipero.
After 100 years, the land was eventually brought under the control of Juan Bautista Alvarado, governor of Mexico. In March 1839, 13,000 acres of the area was granted to Tiburcio Tapia, a Spanish native living in the then Los Angeles and it was named Cucamonga.
In 1858, Rancho Cucamonga was purchased by John Rains and his wife and it was during his years of owning the land that the agricultural sector -grape vineyards and olive orchards- for which the city is now well known was developed.
Why Is North Cucamonga So Unique?
North Cucamonga is a beautiful neighborhood located at the foot of the San Gabriel Mountains It offers its residents a picturesque view of the mountains, fair weather, and great housing all year long. Regardless of your tastes and wants, you can be sure that North Cucamonga has got you covered.
Affordable Housing
North Cucamonga provides its residents with affordable yet comfortable housing in a beautiful, relatively safe environment. As a result of the affordability of its real estate, a higher percentage of its residents own their property, than when compared to the rest of California.
These properties include studio homes, family-sized bedroom apartments, and duplexes. The CCNRS in North Cucamonga are quite detailed, and usually present in major building plans.
Ease of Living
The ease of living and unlimited access to major highways and airports that the city offers has drawn in multiple large businesses and companies such as Coca-Cola, Southern California Edison, and Amphastar Pharmaceuticals. This makes North Cucamonga one of the best neighborhoods to own a property, build a career, and raise a family.
Quality Education
Boasting of proximity to numerous highly-rated public and private schools in the city, your ward's academic development is in safe hands. Some of these schools and institutions include Chaffey College and Satellite Campuses of the University of La Verne and Cambridge College, Alta Loma High School, and Rancho Cucamonga High School.
Job Opportunities
Due to the presence of major businesses and companies in Cucamonga as well as the thriving economy of the city, there are several lucrative job opportunities available for young professionals and individuals looking to start and develop their careers.
Outdoor Activities
For outdoor enthusiasts, North Cucamonga boasts of several beautiful recreational locations, sports fields, nature trails, and well-maintained neighborhood parks. It is within driving distance to many attractions in the city as well as the state, such as Victoria Gardens, Rancho Cucamonga Central Park, and Universal Studios.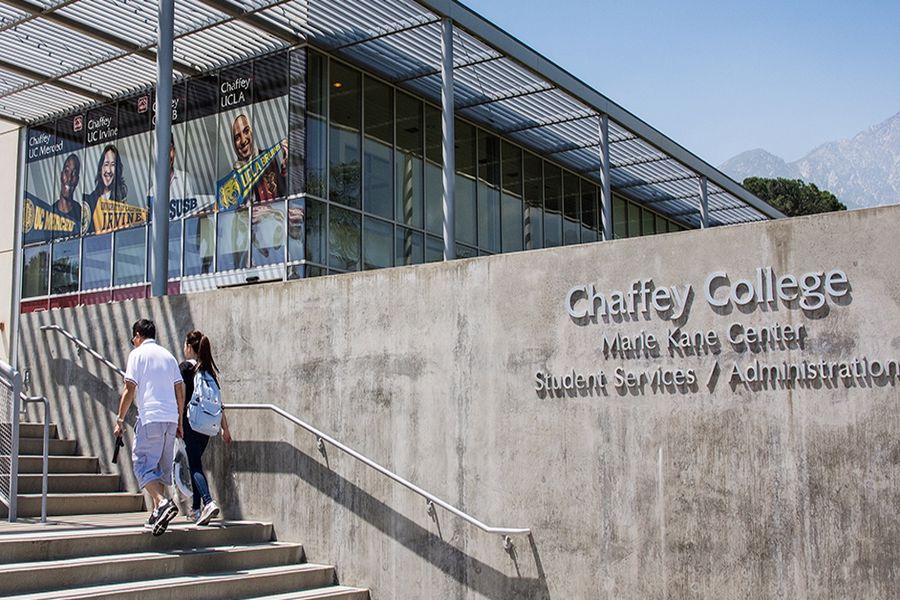 There is also something for the kids as North Cucamonga is close to the House of Play Indoor Playground and the Lewis Family Playhouse where the kids can go have fun.
What to Expect From CA Flat Fee in North Cucamonga?
At CA Flat Fee, we are fully aware of how complex and expensive the process of buying or selling a house is, hence, we believe in providing quality services at the best affordable rate! We charge our clients $5,000 instead of the standard 6% real estate commission.
We are experts with more local experience than most realtors, which makes us the best agents in San Bernardino, Carlsbad, Los Angeles, El Monte, and San Diego. Thanks to our marketing skills, and our understanding of the local market, we give you an assurance of selling your house within a month!
We are a full-service, local flat fee realtor committed to providing excellent services, regardless if you are buying or selling your property. Our expert and professional crew of flat fee realtors will guide you through each step, helping you make informed decisions and providing you with the best buying or selling experience possible.
The process of transaction in North Cucamonga follows three straightforward steps.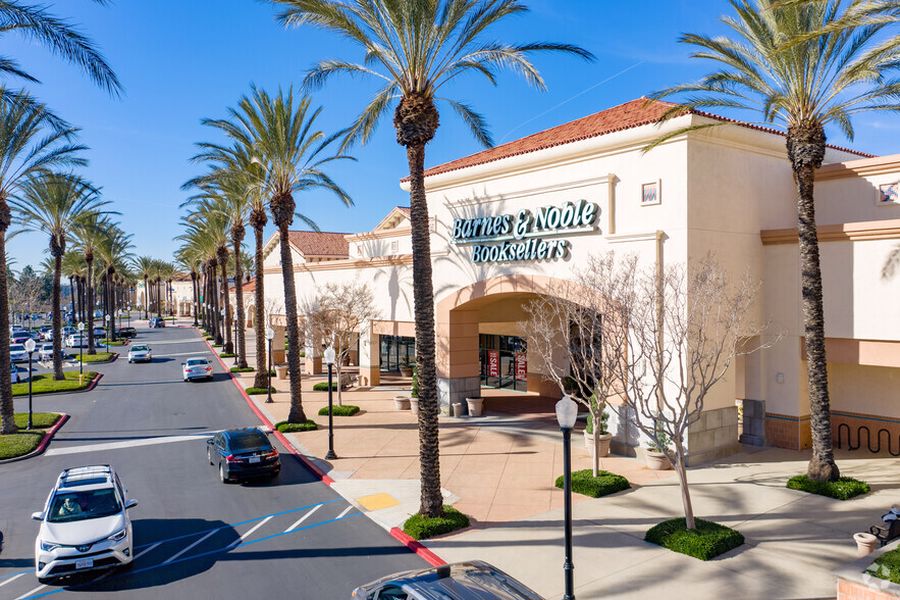 Communication: Contact us via email, calls, or text to ask your questions and let us know if you want to buy or sell your property, or both. Afterward, a North Cucamonga realtor will visit your home to appraise its market value as well as come up with a proper marketing strategy to get your property off the market.
Marketing and Advertisement of your property: We take stunning, high-quality pictures and showcase your property on a good number of real estate websites including MLS. Our team also makes use of our relationship with other local realtors to market your home, advise you on negotiations, set up showings, and review offers.
Closing process: Once an offer is made on your home, our realtors work together with all the parties involved in the transaction process; handling loan underwriting, title commitments, inspections, appraisal, and other important disclosures to ensure the deal is finalized smoothly. Our agents also keep you thoroughly informed of the entire process until the transaction is completed.
Why CA Flat Fee in North Cucamonga?
North Cucamonga is one of the ideal neighborhoods in Rancho Cucamonga in which we help individuals relocate either for personal or business purposes to own their dream properties. Our realtors are integrated and knowledgeable of North Cucamonga's community and this gives us an advantage in providing the best services for our clients.
Whether you are buying or selling your property, look no further than your CA Flat Fee North Cucamonga realtor. Work with us and you can rest assured that you'll get the best, both in returns and expertise. We help to buy and sell hundreds of properties annually which is a testimony to our experience in the market and professionalism.
This constantly puts us far ahead of most agents and other realtors in North Cucamonga.
Please fill out this form for more information about our services.