The process of getting a mortgage approved can be a long, stressful one. There are lots of requirements involved in the course of the application, so getting through to closing is a big deal. However, there are scenarios where the loan application was denied at closing.
As an applicant who has gone through all the necessary processes, including closing, you may want to find out: can your loan be denied after closing?
Can your Loan Be Denied After Closing?
No, your loan cannot be denied after closing. You have signed all the papers necessary and have reached an agreement. Your lender is bound by law to stick to your contract. After closing, your lender cannot go back on the arrangement they have made with you.
Your loan can be denied anytime from the point of application to the point of closing. However; at closing' and 'after closing' differ in that at closing, the final documents are yet to be signed.
Therefore, cancellation is still possible if the lender finds that you no longer meet some requirements for the loan. That being said, after closing your lender cannot go back on the agreement anymore.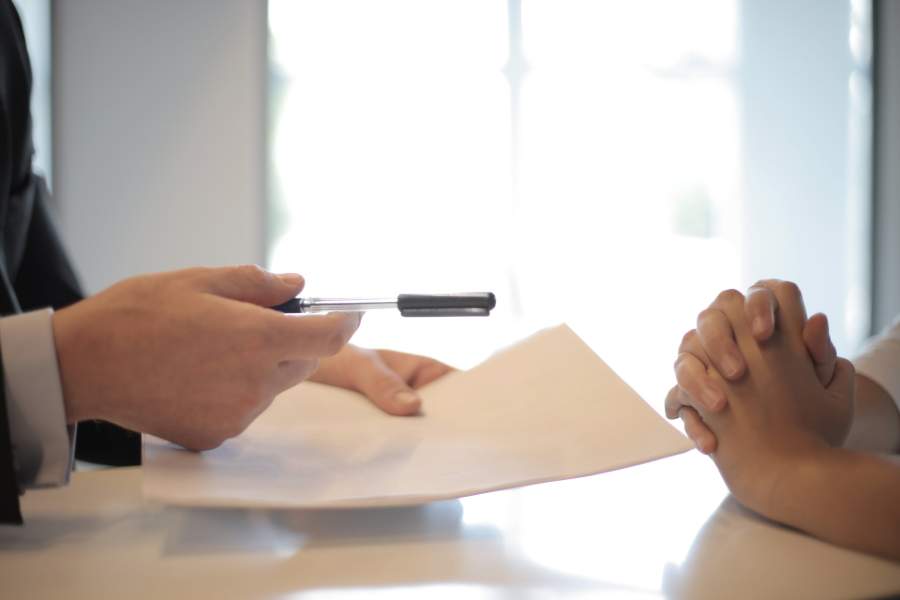 Is There a Difference Between "At Closing" and "After Closing?"
Yes, there is. 'At closing' or 'clear to close' refers to the point where the lender takes a final look at your application. It usually happens about a month or two after your application. If there are discrepancies such as job change or lower credit card score from accumulating debt, your loan can be denied.
'After closing' is the point where the lender has done the final checks of your application, the papers have been signed, and there's no reneging on the deal at this point. This is the point where your loan can not be denied anymore.
What Could Cause Your Loan To Be Denied?
Mortgages are large loans; this explains why lenders have a long list of requirements for applicants to fill. If you do not meet all the requirements, your application can be denied.
Here are several reasons a mortgage application might fall through:
Low Credit Score: The minimum credit score needed to secure a mortgage is dependent on the lender you choose and the type of mortgage you're looking for. A USDA loan requires a minimum credit score of 640, while a conventional mortgage or VA loan uses 620 as the benchmark. You can get an FHA loan with a credit score as low as 500, but you will have to make a bigger down payment as against if you had a higher credit score.
No Credit History: If you don't use credit cards or have never taken out a loan, you may have what's called a "thin" credit file. This means you have a very minimal credit history — or none at all. Without a credit history, lenders will not be able to approve you for a mortgage unless they are willing to find other ways you can prove financial responsibility.
High Debt-to-Income (DTI) Ratio: Your ability to repay loans will be assessed. Lenders will review the percentage of your monthly income that goes to monthly debts. It may be more difficult to secure a loan if your housing payment is 28% or more of your gross monthly income (31% or more if you're applying for an FHA loan).
Little Down Payment: By dropping a little down payment, the lenders will read that as you being more unlikely to repay the mortgage. The bigger the down payment you can make; the better chance you have of being approved for a mortgage.
Incomplete Application Information: You may be surprised but even with good credit and a solid income, your mortgage application may be denied if the necessary information is omitted. It is very important to check through your application thoroughly to ensure they are in order before submitting them.
Recent Job Changes: Whatever you do, ensure your job or finances reflect stability. This is one of the attributes that mortgage lenders are on the lookout for; recent job changes may indicate instability in employment. Having the same job for at least two years may help your chances of approval.
Requirements for Pre-approval for a Loan
Pre-approval for a mortgage requires the following five things:
Proof of Income: You will need to present income/wage statements from the past two years, recent pay stubs that show income as well as year-to-date income. If you have some extra income such as alimony or certain bonuses, you would have to tender proof alongside the two most recent years' tax returns.
Proof of Assets: Bank and investment account statements are necessary to certify that you are financially capable of handling a down payment and covering closing costs as well, while still having cash reserves. The down payment, expressed as a percentage of the selling price, varies by loan type.
Good Credit: The benchmark that most lenders set to approve a conventional loan is a FICO score of 620 or higher, and some even use the same score for a Federal Housing Administration loan. Prospective homebuyers with credit scores of 760 or higher typically get the lowest interest rates. Guidelines put in place by the FHA detail that approved borrowers with a score of 580 or higher can make as low as 3.5% down payment. Lenders with a lower credit score usually have to make a more significant down payment.
Employment Verification: You have to prove that you have a stable job. In addition to checking pay stubs, a lender will likely place a call to your employer to verify employment and salary. A lender may want to contact the previous employer if you recently changed jobs. If you are self-employed, additional documentation about your business and finances may be requested to show that you have a strong financial standing. Generally, self-employed borrowers need to produce at least the two most recent years' tax returns with all appropriate schedules.
Other Documentation: The lender will need to copy your driver's license, your Social Security number, and signature, allowing the lender to pull a credit report. Be prepared at the pre-approval session and later to provide (as quickly as possible) any additional paperwork requested by the lender.
The more cooperative you are, the smoother the mortgage process. Once you've got your loan pre-approved, the next step is to contact a professional flat fee realtor like CA Flat Fee. This is to ensure a hitch-free home purchase process.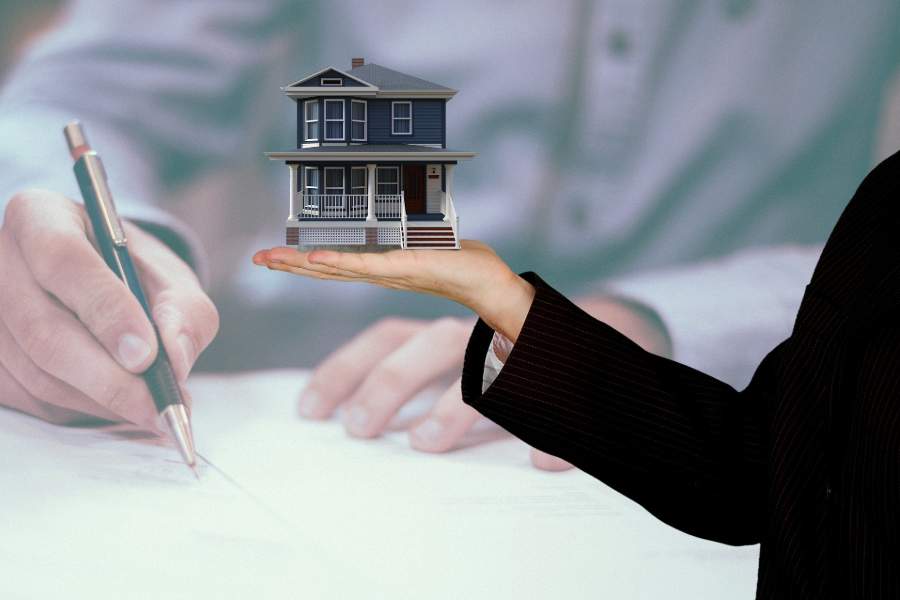 What to Do If Your Mortgage Application Is Rejected
If your mortgage application is denied, you'll receive a declination letter (also called an adverse action letter) from the lender. By law, you are entitled to a copy of your free credit report if your application is denied. The declination letter should provide instructions for getting a copy of your credit report from the credit reporting agency that was used in making the decision.
Lenders are required to tell you why your application was denied. If the declination letter doesn't specify a reason, contact the lender to ask. Usually, loans are declined because of bad credit, a significant debt-to-income ratio, or even insufficient income. Your credit report could help you identify what the issues were in your case.
Conclusion
There are a lot of requirements involved in the loan application process to secure a home sale. If these requirements are not fully met, your loan application can be declined by the lender. However, once your loan application is approved and closed, your lender is bound to release the funds stated in your agreement.
Similarly, after this strenuous process, you absolutely want to get the best home that your loan can get for you, and CA Flat Fee is your best bet.