Famous for its beaches, warm weather, and the entertainment industry, Los Angeles remains to be a city for dreamers and goal-getters. If you want to have a life full of hustle and excitement, there are several neighborhoods in Los Angeles that would suit different personalities and lifestyles.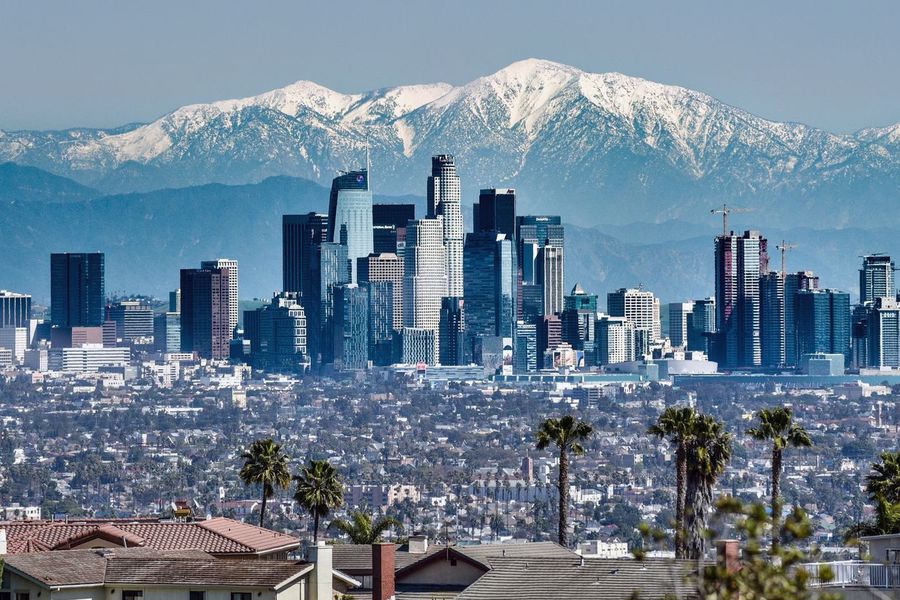 Best Places to Live in Los Angeles
Los Angeles provides a balance of urban structures with a highly livable community feel. Filled with employment opportunities, world-renowned colleges, and culturally diverse neighborhoods, Los Angeles is among the ideal places for families and individuals to thrive in California.
Big companies such as SpaceX, Riot Games, Dreamworks Animation, and Hulu also have their headquarters in Los Angeles. Whether you're eyeing a new home or planning to sell properties, explore some of the best neighborhoods in Los Angeles for your next investment.
Beverly Hills
Beverly Hills is known to be among the most prestigious places to live, you can expect extravagance everywhere you look, from fancy restaurants to luxury shops. Several celebrities and Hollywood stars reside in the area. It's also home to the Beverly Hills Design Institute, a learning institution that focuses on luxury product development.
Culver City
Culver City is popular for its film and television production industry, including Sony Pictures. With just over 39,000 residents, Culver City is one of the best places to live in Los Angeles because of its relatively affordable housing, diverse culture, and economic growth.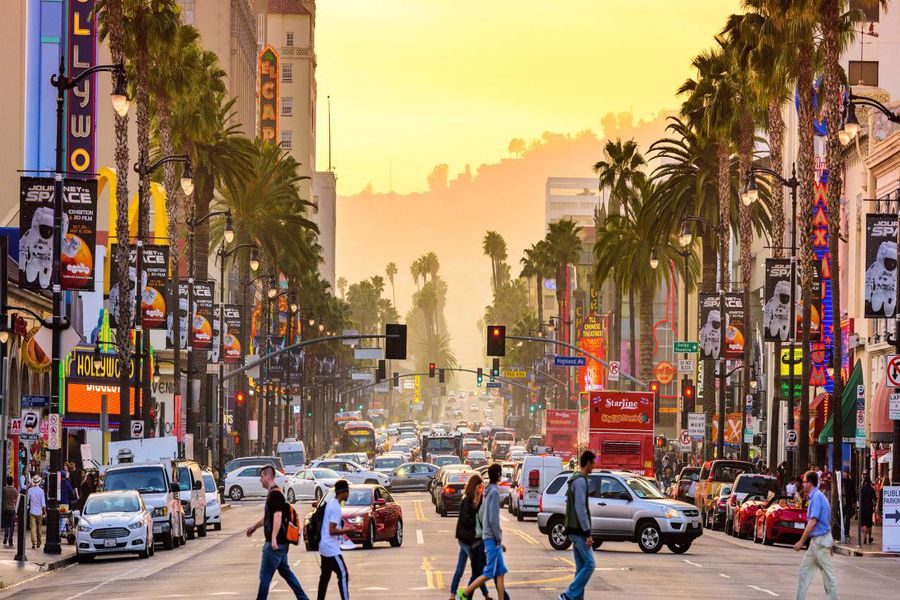 Westwood
Westwood is a residential and commercial neighborhood that attracts young and ethnically diverse people. This is where you can find the University of California, Los Angeles, one of the most academically rigorous schools that produce top-notch professionals. The area also has several theaters, restaurants, shops, and business centers.
Downtown Los Angeles
Downtown Los Angeles is perfect for people looking for rich culture and nightlife. Exploring this town lets you discover gems like the Arts District, Grand Central Market, and Little Tokyo. It's also where you can find Loyola Marymount University, which is a top-ranked Catholic university and private research institution.
Long Beach
Despite being the 6th most populated area in California, Long Beach has a small-town feel because of its bike-friendly streets and waterfront attractions. It also features the Port of Long Beach, which provides access to businesses and trading. There's also the California State University, one of the nation's best regional universities.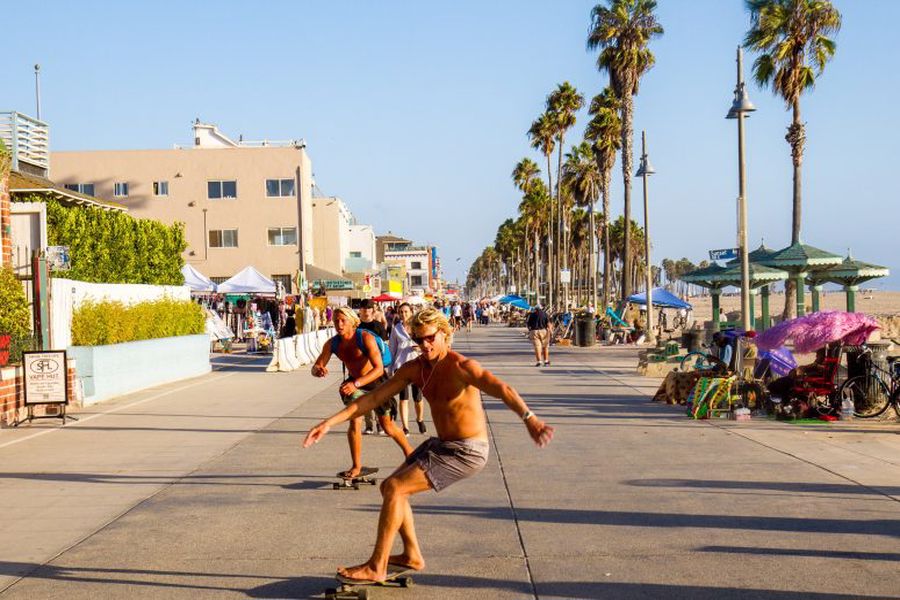 Factors That Make Los Angeles Great for Kids
With 304 private schools and 432 public schools, Los Angeles maintains a favorable 20:1 student-to-teacher ratio, ensuring kids receive the quality education they deserve. Roscomare Road Elementary School, Fairburn Elementary School, and Clover Avenue Elementary School are among the top primary schools in the city.
Despite its vast urban size and high towers, Los Angeles also features landscape areas, coastal habitats, and fishing lakes. The city is home to over 250 parks, including trails, playgrounds, sports fields, and other outdoor facilities to promote an active lifestyle for children.
Los Angeles is an extremely vibrant community, with multiple events going year-round, including the LA County Fair, California Strawberry Festival, LA Korean Festival, and the Los Feliz Village Street Fair. Wherever you go, there seems to be an endless supply of food, games, and thrills for children in Los Angeles.
What to Expect From CA Flat Fee in Los Angeles?
The challenge of buying or selling a house in Los Angeles is paying the standard 6% commission on realtors. To ensure you gain more money and save time in managing the legal processes, CA Flat Fee only charges $5,000 for a full-service transaction.
Our agents commit to giving insights on how you can make sound decisions for your deals. We strive to provide the best experience when you're buying or selling a house — all for a flat fee!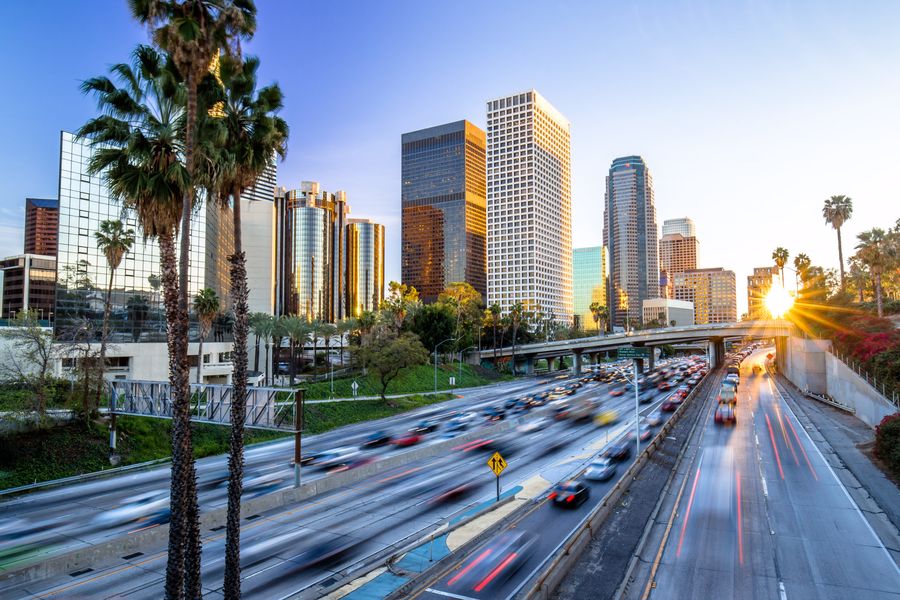 Client communication: Our agents in Los Angeles will share local market knowledge to ensure you have the necessary information before purchasing or selling a house in the city.
Marketing plan: As a full-service real estate agent, we aim to give you a stress-free home buying and selling experience by handling the negotiations, advertising strategies, and property listings.
Closing coordination: Our experienced realtors will work with the parties involved to seal an offer. All you have to do is wait while we give you updates on appraisal, inspections, and other disclosures.
Contact Your Los Angeles Realtor Today
CA Flat Fee helps families save thousands of money by avoiding costly 6% commission rates in their transactions. With only $5,000, you receive professional marketing, top-notch real estate photography, and master negotiations to finish deals smoothly.
Whether you want to sell a waterfront house or buy your dream custom home in Los Angeles, our full-service agents in Los Angeles, CA will handle every aspect of the deal and maximize your profits.
As we help buy and sell hundreds of houses per year, our local realtors rank among the best agents in Los Angeles and other cities like Rancho Cucamonga and El Monte.
If you need help navigating the real estate buying and selling market, look no further than your local CA Flat Fee agent! Please fill out this form for more information about our service.