Altadena is located in the mountainous terrains of Los Angeles, California. Its name is derived from the Spanish language ('Alta' meaning 'upper') and also its neighboring city, Pasadena. It is one of the great places to live that California offers, boasting a population of 44,850 as of the 2019 census, and has a steadily growing economy.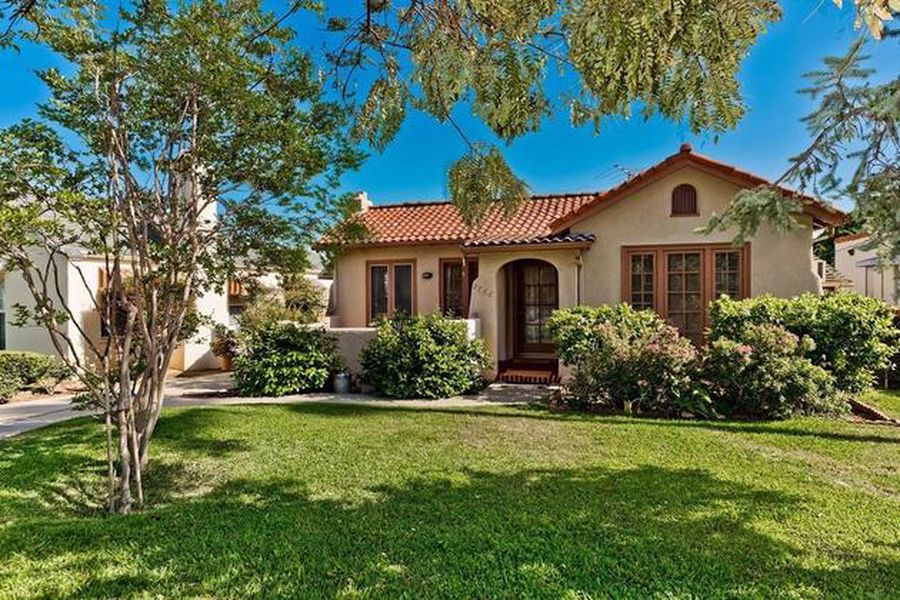 Best Places to Live in Altadena
Are you looking for a flourishing neighborhood with a safe, serene environment, access to basic amenities, and all you might need, then these neighborhoods in Altadena are definitely worth considering:
Janes Village
This quiet, beautiful neighborhood is situated Northwest of Altadena. It provides affordable, yet quality housing for people who want a feel of the rural area. It boasts of a rich historic and cultural heritage that blends into the architectural designs and layout of the homes and streets.
Residents also enjoy access to a variety of restaurants, automotive services, shopping centers, and top-rated schools like the Woodbury Preschool Village, ​​Pasadena Waldorf School, as well as the Altadena Boys & Girls Academy. There are nature parks and hiking trails for residents who enjoy spending time in nature and all the basic comforts necessary to make life easy.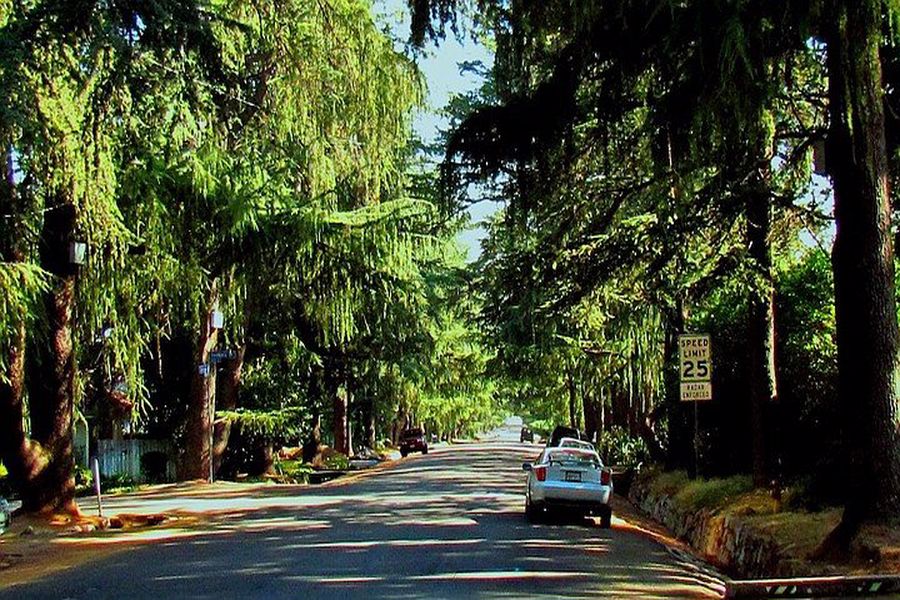 Millionaire's Row
As the name implies, Millionaire's Row is one of the oldest and richest communities in Altadena boasting of residents like Andrew McNelly, a publishing magnate, and author Zane Gray. This tree-encompassed neighborhood hosts a wide variety of houses- historical mansions, penthouses, condominiums, and cottages.
This serene historic environment is surrounded by beautiful scenic parks, shopping centers, restaurants and cafes, wide streets that make evening strolls and pet-walking much more enticing, and many other comforts tailored to suit residents with the taste for finer things.
President Street
If a peaceful residential community is what you are looking for, then, President Street, Altadena is your best bet. It is a highly coveted neighborhood located in the Northeast area of Altadena. It has a very peaceful, welcoming-to-all ambiance which makes it perfect for raising a family.
President Street boasts beautiful ranch-style houses with manicured lawns and high-rated schools for your children's education such as Pasadena Waldorf School (High School and Pre-school) and Alma Fuerte Public School. If you love the outdoors, there are hiking trails in the Eaton Canyon, beautiful parks to unwind, and art galleries if you are a lover of refined arts.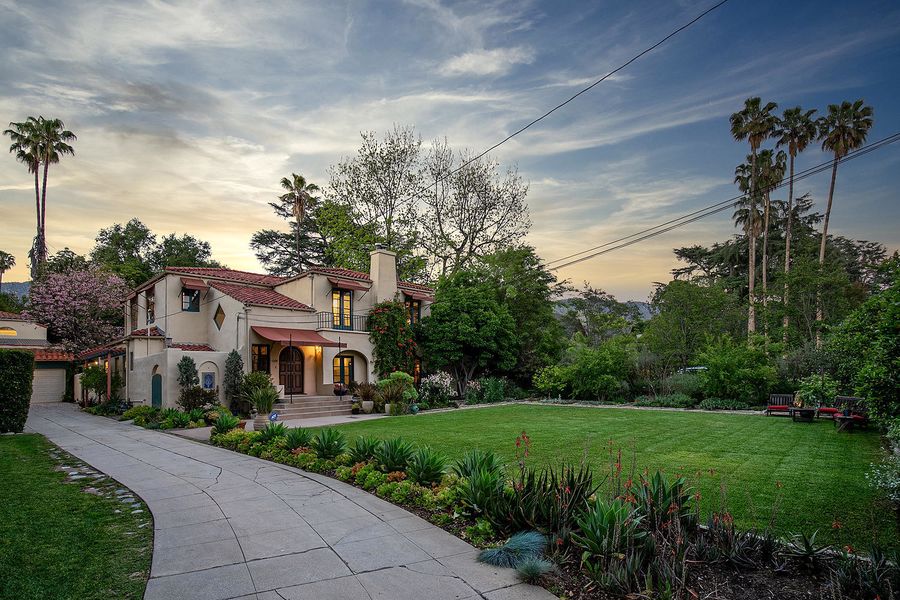 Altadena NorthWest
This scenic, mountainous community is indeed a sight to behold. With friendly, welcoming residents and a serene natural feel, this neighborhood makes you feel at home and one with nature.
This community has convenient access to schools such as the Pasadena Rosebud Academy, shopping complexes, outdoor parks, and hiking trails and it is ideal to raise a family. For outdoor dining, Daisy Mint and New Moon restaurant are some excellent options to explore.
Muir Heights North
Muir Height is a flourishing neighborhood with an urban feel. It offers a mix of single-family homes, apartment complexes, and studio apartments. Muir Heights North also offers access to a variety of standard schools and colleges, recreational parks, restaurants, clean wide streets, and basic amenities necessary, therefore, ease of living is guaranteed.
It boasts of a rich cultural background with 1.2% of the population having Armenian heritage as well as a mixed class of individuals so finding the perfect fit for your lifestyle would not be a problem.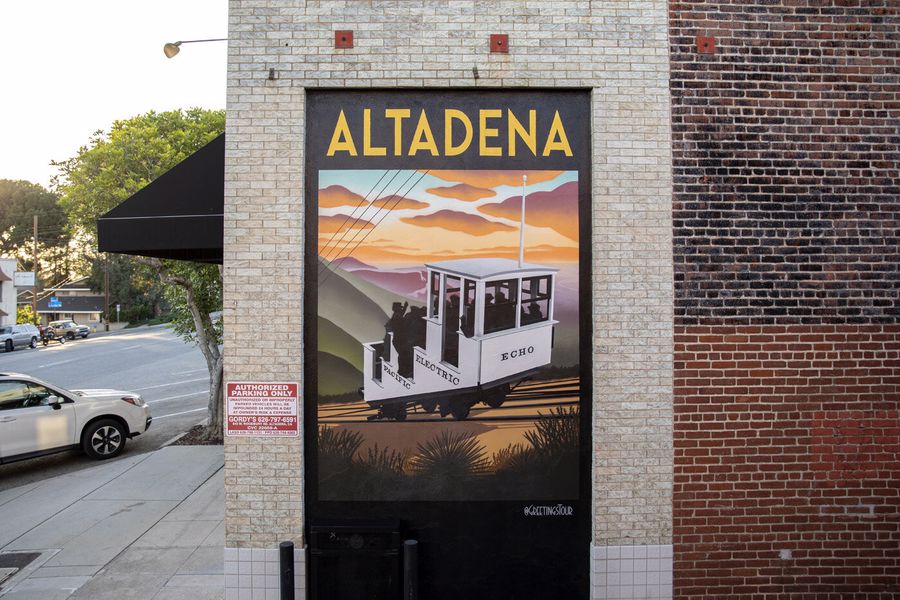 What About the Kids?
Altadena is a great and safe place to raise your kids. It has a wide range of activities and attractions for children of any age, ranging from bright-eyed toddlers to curious and restless teens. If your kids are animal lovers, you could take them on a trip to the Bunny Museum.
For a more active type of fun, to the Fly High Adventure Park, an amusement park that specializes in wall-to-wall trampolines and net courses. For recreational outdoor activities, Altadena boasts of a variety of outdoor parks and hiking trails of which Eaton Canyon Natural Area is the most popular and largely visited.
Worried about the education of your children? There is no cause for alarm as Altadena has lots of standard, top-rated schools -pre-school, elementary, both public and private high schools and colleges. These numerous educational institutions will no doubt provide the best educational foundation for your wards.
And finally, in terms of security, the Altadena Sheriff Station and Los Angeles Fire Department Station in Altadena are ever-present and ready to ensure your safety and that of your family.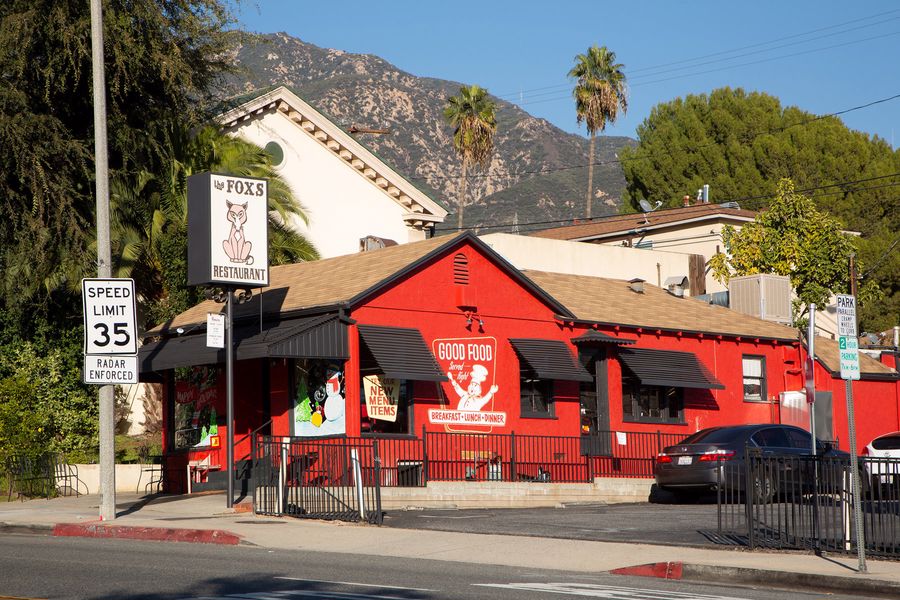 What to Expect From CA Flat Fee in Altadena
At CA Flat Fee, we believe in quality services at the best affordable rate! Instead of paying the standard 3% to list your property, we would only charge you a fixed fee of $5,000, thus saving you quite a huge sum.
We are experts in the California real estate market with more local experience than most realtors. From Pasadena and Duarte down to Los Angeles and Covina, we've got agents who know the neighborhoods like the back of their hands, thereby increasing the guarantee of selling your house in record time.
We are a top-rated full-service, local flat fee realtor fully dedicated to offering exceptional services and customer care you typically would expect when working with a realtor to assist you to sell your home. Our trained and hard-working professional crew of flat fee realtors will work you through each step, helping make informed decisions and providing you with the best buying or selling experience possible.
The selling process CAFF includes:
Contact us by calling, texting, or emailing us with your inquiries on selling or buying. We are always ready to answer in detail any questions you might have.
Following this, an Altadena California Realtor would book an appointment and visit the property, compare it to similar properties in the market as well as define the best marketing plan.
Market and advertise your property with us. We take stunning, high-quality pictures and promote your property on a good number of real estate websites including MLS. Our experienced realtors also make use of our relationship with other local realtors to market your home, advise on negotiations, set up showings, and assess offers.
Once an offer is made, we work jointly with all the parties involved in the entire process over every important disclosures to ensure the deal ends smoothly. Our realtor agents keep you informed of the entire process until completion.
Why CA Flat Fee in Altadena?
Our realtors are integrated into Altadena's community with a deep knowledge of the locale. If you need the best possible guide on how to go about buying and selling real estate property, CA Flat Fee Realtor is your best bet! To get the best, both in returns and experience, work with a CA professional realtor today as we help to sell and buy hundreds of real estate properties in record time annually, outranking our counterparts in Altadena.