While purchasing a property, buyers often incur additional charges called closing costs. These include paying any remaining mortgage fees or taxes owed to complete the sale and deed transfer from one party to another.
These aren't typically included in the listed price, so these might come as extremely surprising if you were unaware beforehand.
Is It Normal for the Buyer to Pay Closing Costs?
Yes, it is normal for the buyer to pay closing costs in most real estate transactions. However, closing costs can be negotiated depending on the terms and conditions outlined in the purchase contract between the parties.
When closing on a home, the buyer typically pays for most expenses. It is important to pay attention to know who is paying what at the time of purchase and should be detailed in the contract and pertinent addendums. Overlooking these details, or not understanding them completely can be a costly mistake.
You also have the option of hiring a flat fee brokerage, like CA Flat Fee, that can manage closing cost negotiations and help you pay less on closing costs. A flat fee realtor that offers full service will charge you one flat fee and manage every aspect of the transaction, from listing to handling calls and potential buyers, all while helping you save money without the hassle of taking care of the process yourself.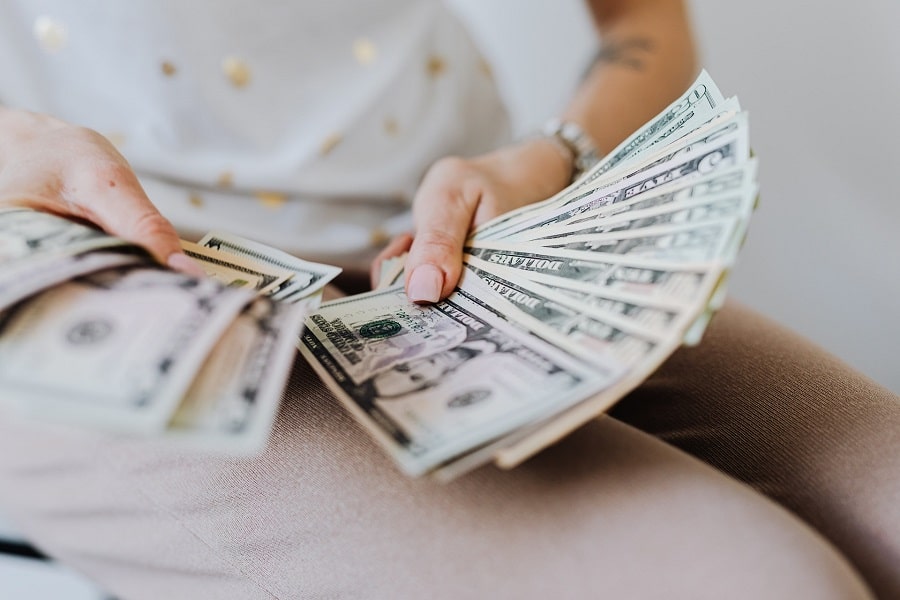 What Are Closing Costs?
Closing costs are various fees that must be paid before the actual closing and deed transfer of ownership takes place in a real estate sale. These usually range from three percent to five percent, except larger than usual transactions (i.e., more expensive homes).
These costs include prepayment of taxes and the required fee payable to county or local authorities in addition to loan fees, title and escrow fees, cash to close, insurance, commissions and more. 
When it comes down to who is responsible for these costs for a home purchase, all the interested parties need to know that they could be held accountable before signing any agreements at all.
What Closing Costs Are Paid By The Seller?
Every first-time home seller should learn a few things before they make their sale. For instance, who pays for title fees? And how much of the closing costs does the buyer pay, and what do you have to cover on your end?
The cost to sell can vary wildly, depending on what type of property is being sold.
Some of the closing costs paid by the seller include;
Premiums for title insurance: Most selling parties often cover the title insurance for the owners, for protection in case of any ownership issues.
Transfer taxes and recording fees: These are taxes imposed by local governments when one transfers property titles.
Prorated taxes and Homeowners Association dues: Sellers compensate buyers for paying future monthly home association dues or prorated tax payments if they take over before month-end.
Home warranty premiums: It is not uncommon that a seller has offered their protection plan against possible damages inside the residence during this transition period.
If you're selling, California Flat Fees services mean never having to worry again about negotiating closing costs on your own. It takes all the work out of house hunting and leaves you to enjoy your new home with their flat fee model, saving you time and money.
What Closing Costs Are Paid By The Buyer?
In general, all costs related to the loan, the property, and required insurance policies are paid by buyers. It may come as a surprise that many of these closing costs stem from the type of mortgage they acquire with their lender. As such, here is an idea for what might constitute some average costs on your end:
Attorney fees: These are needed to process all the required paperwork.
Credit report fees: These can help secure your mortgage.
Loan origination fees and inspection charges: Don't worry, the lender will reimburse these.
Discount points: These are an optional fee that may lower interest rates on loans with higher initial interest rates.
Appraisal fees: When you're buying a home, it's essential to ensure that the price of your property is justified. A survey may be required in some cases and can help determine the size or dimensions of land if any questions arise.
Escrow deposits or advance payments made by either buyer or seller: These cover future taxes homeowners' insurance payments while also ensuring their availability should those expenses become necessary before closing.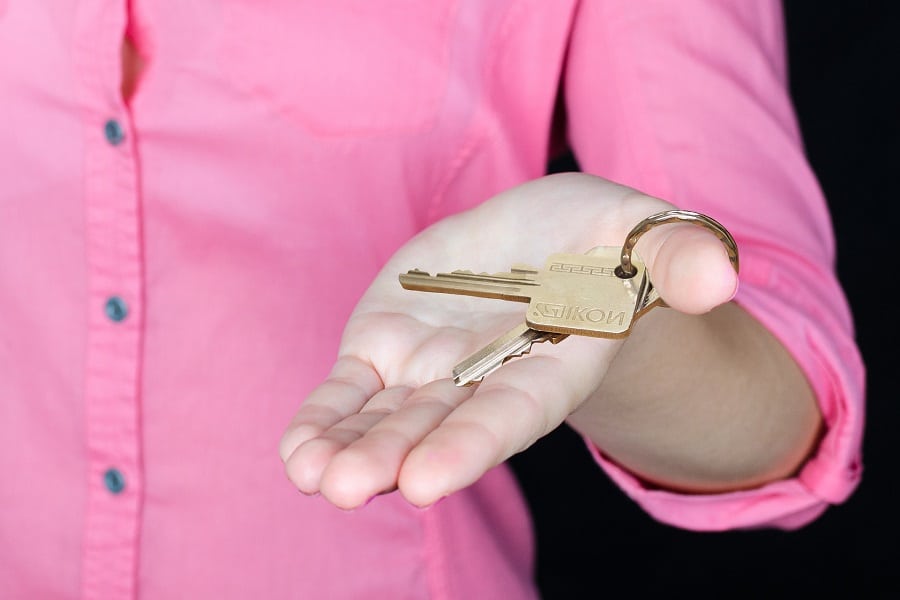 CA Flat Fee's high-quality services are perfect if you're looking to get your home listed fast so that it doesn't miss out on any potential buyers during this challenging time. CA Flat Fee even handles negotiations on closing costs so that you can focus on making this big decision without worrying about any additional expenses.
Related Questions
What Does it Mean When the Buyer Pays for Closing Costs?
As with many things in real estate, what happens at a settlement can vary. The usual scenario is that buyers are responsible for their expenses, and sellers pay their closing fees on top of everything else.
However, depending on where you live, this could be different! Checking your state's laws or consulting an experienced agent will help clear up any confusion so you don't end up paying twice as much to close the deal. As with most things, negotiations always come into play and which party pays for which fees can typically be negotiated.
How Can I Avoid Paying Closing Costs?
There are a few ways that you can avoid paying closing costs. As a buyer, you could negotiate them between lenders, use lender-paid programs or get the seller to pay your closing costs! As a seller, you can negotiate these along with the sale price and other terms.
There are other alternatives to reduce your out of pocket expense, like rolling closing costs into your mortgage loan amount, but ultimately the charges and costs exists and must be paid somehow.
Conclusion
Closing costs are part of every real estate transaction and cannot be completely avoided. There are certainly ways to negotiate which party pays for these and to a degree how much they are. For guidance with this, working with an experienced real estate agent is best.