Everyone has questions about selling a house and the preparations that should be put in place before handing the keys over to the buyers. One of such is cleaning the home and whether there is a need to. So, do I have to clean my house when I sell it?
Do I Have to Clean My House When I Sell It?
No, you don't have to clean your house when you sell it. However, you should. While it is important to leave your home in a good condition in terms of maintenance, you should leave it as clean as you expect it to be if you were moving in.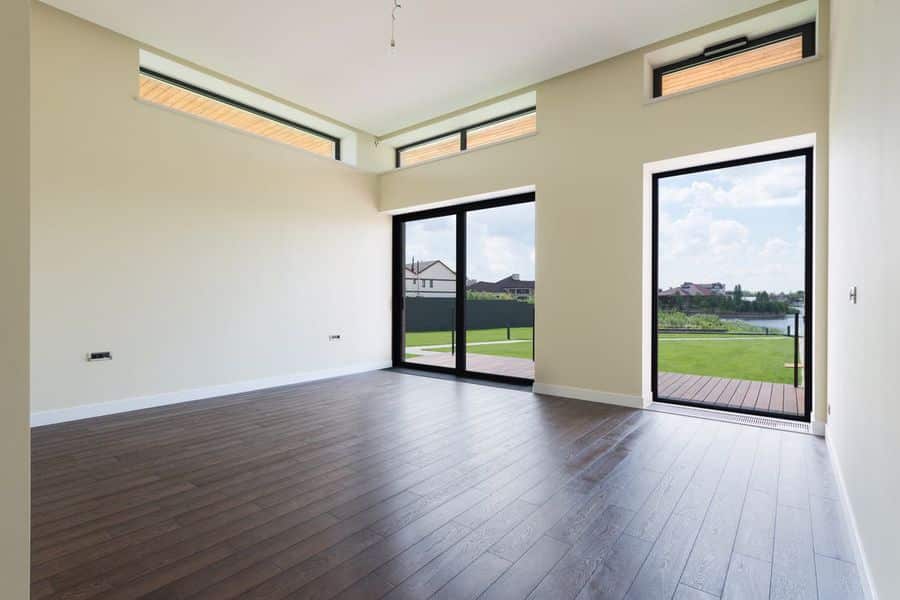 Most purchase agreements have no clause on how clean the house should be left. However, buyers still expect to get a house that is clean by the time they move in. Even if they would clean again when they move in, leaving a clean property is a sign of goodwill.
Why You Should Clean Your House When Selling It
Other than the benefits it offers during house showings, cleaning your house before moving out holds quite the benefit for you and the buyer. For starters, you should definitely clean your house because of the relationship it affords you with your buyer. The fact that you get to declutter in the process could also help you uncover some long-lost valuables.
It Serves as a Gesture of Goodwill
Cleaning your property when moving out helps to establish a relationship based on goodwill between the buyer and seller. This goodwill relationship helps the buyer feel good about the purchase. It also eases the stress that the buyer would likely go through when moving in.
The sale period, closing, and moving in and out periods can be pretty stressful. While the buyer may be happy about the sale of the house, there are a lot of logistics that can make the process quite tasking. By cleaning your house before moving out, you ease the load that the buyer has to deal with when they move in.
It Creates a Good Impression
Good impressions matter. If you leave a dirty house behind, you would ruin any good impressions the buyer may have about you. This makes it difficult for you to reach out to them if you have any issues to resolve post-closing.
When selling your house, you can have a flat fee realtor like CA Flat Fee handle the sale. You can list your home and have professionals manage every other aspect of completing the sale for a flat fee and get recommendations for a good cleaning company for you.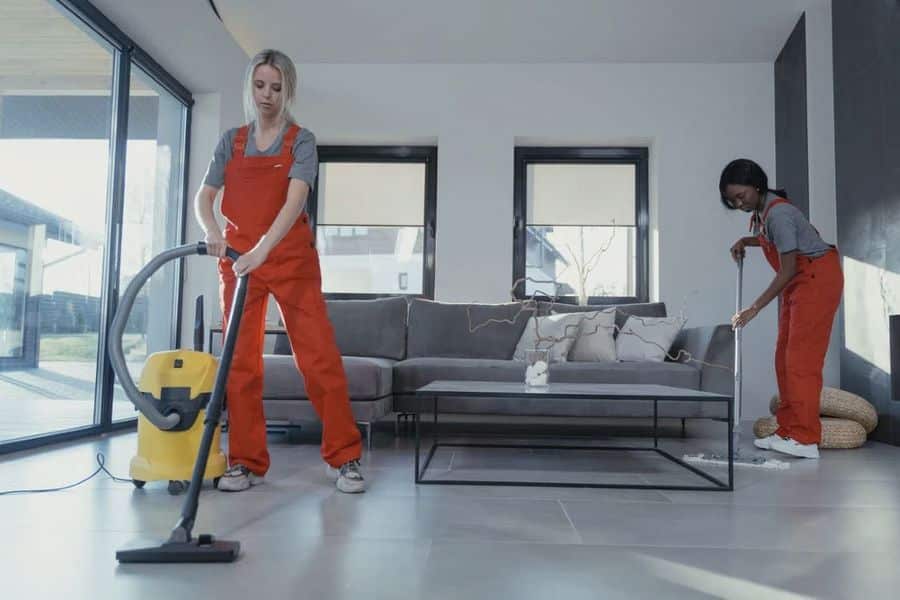 It Saves Time and Makes Moving Easier
When cleaning your home ahead of moving out, you get to declutter. During that process, you can determine which items you need, those you should sell, those you should dispose of, and those you should donate. After sorting your items, you are left with only the necessary things.
With only necessary items stored away in boxes, it becomes easier to move. You do not have to move to your new place with the excess baggage. By the time you eventually move out, you have almost nothing extra to do. This makes moving out less stressful and less time-consuming for you.
How to Clean Your House When Moving
Cleaning your house can be tedious. You can hire the services of professional home cleaners to help out if you do not have enough time on your hands. However, if you decide to clean your home by yourself, it is best to start as early as possible.
Clean Your Kitchen
The first thing to do when cleaning your kitchen is to get rid of any food. You should also defrost your freezer and refrigerator a few days ahead of moving because removal companies will not move them if they are still defrosting.
Empty your shelves and cupboards
Empty your refrigerator and clean the inside thoroughly
Put away your kitchen appliances, dishes, and cutlery and label the boxes
Wipe all the surfaces clean and disinfect them
Clean all appliances properly, including the microwave
Wipe the faucets and taps properly to remove any limescale deposits present
Clean the oven, both outside and inside
Clean Your Living Room
Declutter and pack away items in your living room. Once you are done, dust and remove cobwebs, then you can start wiping everything down. Here are tips to help you clean your living room:
Wipe the bookcases, cabinets, and cupboards with a damp cloth after a dry dust
Use a steam cleaner to clean the floor, carpet, and upholstery.
Vacuum the entire room when you are done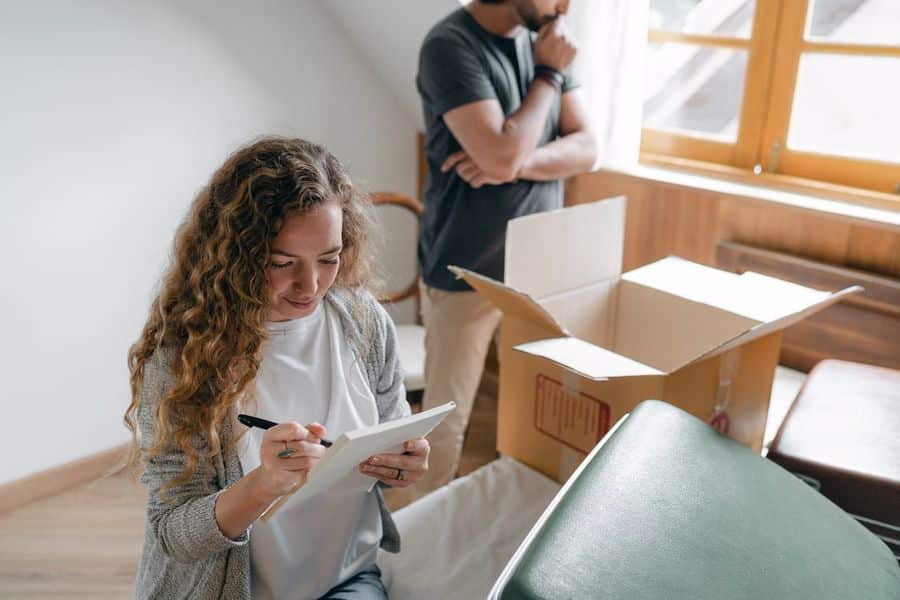 Clean Your Bedroom
You want to declutter and pack the items in your bedrooms ahead of cleaning. This will make it easier to move around the bedroom. Here are tips to help you clean your bedroom:
Wipe the cupboards, bookcases, and any other surfaces thoroughly clean
Ensure your beddings are washed before packing them away
Check underneath the bed and any furniture to be sure you do not forget anything
Vacuum the entire room when you are done
Frequently Asked Questions
Where Do I Start Cleaning My House?
It is best to start cleaning your house from the high-traffic areas like the family room or kitchen. You can use a room-by-room approach to clean and declutter your home when preparing for the sale.
How Clean Should My House Be When Selling?
Most real estate contracts specify that your house should be in a broom-clean condition by the time you are handing over the keys. You should wipe down the windows, surfaces, skirting boards, and cupboards. However, you can choose to have the house professionally clean to save you time and energy. 
Conclusion
Cleaning your house is a very important step you should take before handing over the keys to your buyer. This is because of the numerous benefits it offers. You also set a precedent for the buyers, and while it may never amount to anything concrete, they have a good impression of you which does good for your reputation.