Every home seller dreams of a stress-free sale. They just want to put their house up for sale, get a buyer, receive payment, and close the deal. Unfortunately, this is rarely the reality. As a home seller, you have to explore the options available to you. So what are the different options for selling a house?
Different Options for Selling a House
Selling a house is a huge financial decision. It requires meticulous planning, especially because there is a risk of getting scammed or even losing out on the sale. There are various sales methods you can choose from when selling a house.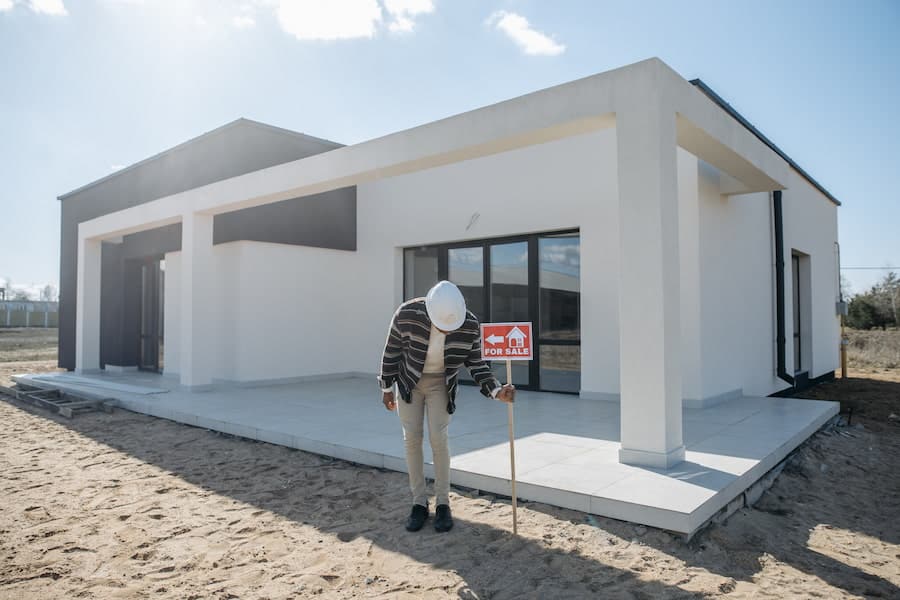 Some of these methods are more traditional, while others are more modern. Each of these methods has its respective pros and cons. The right choice to go with ultimately depends on your goals, as each option will give you different results. Here are the different options for selling a house:
Sell it by Yourself
When selling your house, the first option available is to sell the house by yourself. The For Sale By Owner option or FSBO is where you choose to sell the house by yourself without the use of any realtors. With this option, you are in charge of the entire process.
That means you handle the listing, the showings, the negotiations, and all the necessary paperwork. FSBO transactions are significantly cheaper than most of the other options because agents are not involved, and as a result, you do not have to worry about commissions. However, FSBO homes typically sell for less, and the process is very time-consuming.
You will also need to have some understanding of the way the market works. This will help you handle certain tasks more effectively, such as pricing, marketing, showings, and even legal documentation. This option is ideal if you are looking to avoid a third party. While it is very possible to sell your house yourself, it is not usually as easy as it seems.
Pros
You have full control and responsibility over the entire process
It is a good option if you do not need to sell urgently as it offers flexible timing
You get to save costs on agent fees and commissions
Cons
An FSBO sale can be very time-consuming and exhausting
You may have to sell for less than with an agent
You may require some knowledge of the industry or get someone who does
Inexperience could cost you more than working with an agent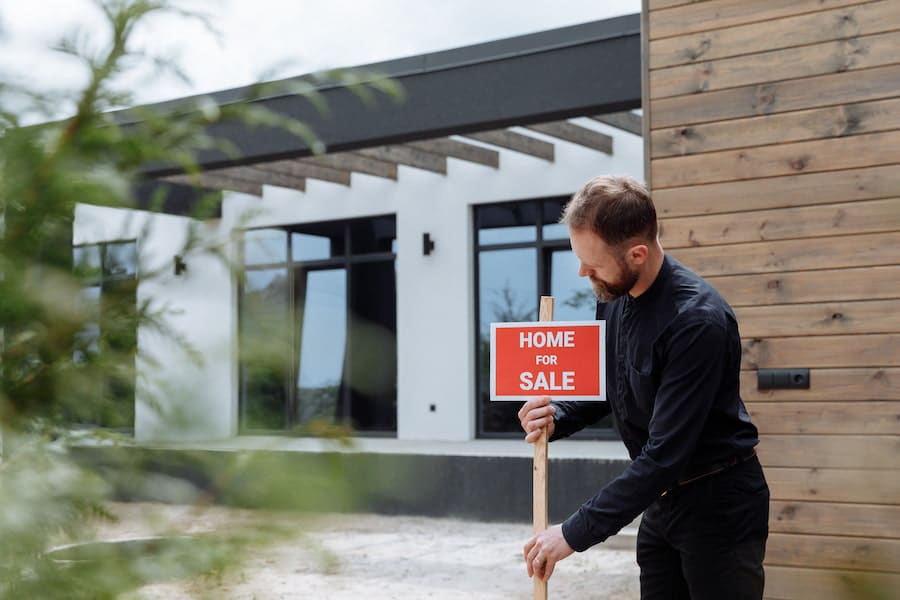 Sell to a Real Estate Investor
The second option you have when selling your house is to sell to a real estate investor. Investors usually buy homes with the aim of making a profit off them. They often buy homes and make necessary repairs and then sell them to a final buyer or hold them as rental property.
Virtually every city has local investors looking to buy homes with cash. This means finding a reputable one you can work with should not be too difficult. This is a great option if you are looking to sell your house quickly. However, investors tend to offer lower prices considering that they are looking to resell.
Once you reach out to a real estate investor, they will assess your home and make an offer. Once you accept the offer, they pay in cash, and the title is transferred.
Pros
You do not have to worry about commissions
You do not have to spend on repairs
Most real estate investors will cover the closing costs
Cons
They tend to offer lower prices than the actual market value of the home
Use a Traditional Real Estate Agent
Using a traditional real estate agent is one of the most common ways to sell your house. These agents understand the market and all the necessary processes and effective strategies to get your house to sell at the highest price possible. They will help handle the listing of your home, the marketing, and showings.
It is also their duty to help you with evaluating offers from potential buyers, negotiating the terms of each offer, and helping determine which offer is best for you. They also provide expert advice on deals, making sure that the transaction is successful. Upon finalization of the deal, they receive their fees.
This is often determined using a commission-based structure. Traditional agents earn a percentage of the final sales price. This is usually around 6% of the final sales price. This is then split between your agent and the buyer's agent. If you are selling a house worth $500,000, you could pay as much as $30,000 in agent fees.
Pros
You can access professional help and advice throughout the process
Agents handle marketing and can help sell your house for a competitive market price
They handle the evaluation and negotiation of the terms of the contract
They also significantly reduce your workload with regard to the sale
Cons
Traditional real estate agents can be expensive, charging about 6% of the final sales price
You have little or no control over the marketing strategies and timeline and you will have to bear the costs of marketing
The buyer may ask that you pay part of the closing costs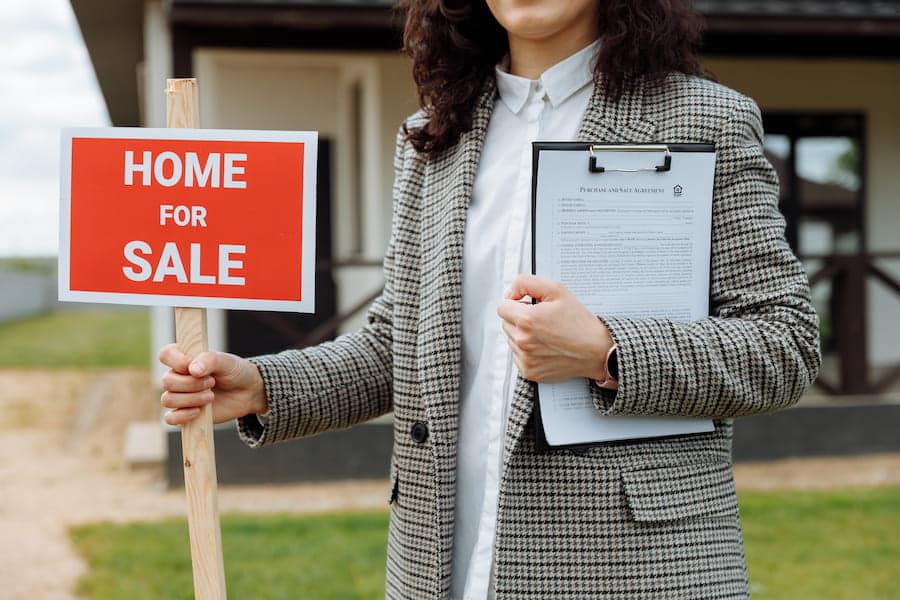 Use a Flat Fee Agent
A good alternative to using traditional agents is to use flat fee agents. Flat fee agents are just like traditional agents. The only significant difference is that they do not charge a percentage of sale price commission-based model.
Instead, they typically charge using a flat fee structure or a discounted-fee model. However, most times, all that a flat fee agent does is to only list your house for a flat fee and call it a day.
On the other hand, full service flat fee agents such as CA Flat Fee offer comprehensive services for a flat fee. This is unlike traditional agents who charge a percentage of the final sale price or flat fee agents that would only list your house for the fixed price. In California, we provide professional help that comprises marketing, showings, screening buyers, and negotiating, among others, for a flat fee of $5,000.
Pros
They cost much less than traditional agents
They're an easy way to list your home in multiple listing services for a fixed price
Cons
Regular flat fee agents may require you to shoulder some of the work. With regular flat fee agents, you're in charge of marketing your house, handling showings, negotiations, photography, paperwork, and everything the selling process entails. This can be pretty exhausting
On the other hand, using a full service flat fee realtor like CA Flat Fee takes everything out of your hands and handles all these services for a whole lot less than a traditional agent while charging only a fixed price as well.
Conclusion
Each of these options will help you achieve different outcomes. You do not have to rush to make a decision. Consider your goals, timeline, and budget, and this will ensure you pick the option that best suits your unique situation.