A whole lot of effort goes into the process of selling a home whether you are doing it on your own or working with an agent. As a result, it can be deeply distressing when your house eventually fails to sell. In the event that this happens, there is a significant likelihood that you may have done something wrong. So, what is the most common reason a property fails to sell?
What Is the Most Common Reason a Property Fails to Sell?
The most common reason why a property fails to sell is wrong pricing. Some sellers tend to market their property at relatively irrational prices. The asking price is usually ridiculously high, and as a result, potential buyers steer clear of such properties. Other times, a price point may seem reasonable but sellers fail to accept a lack of offers and showings or offers that are consistently well below list price as a sign to lower the sale price.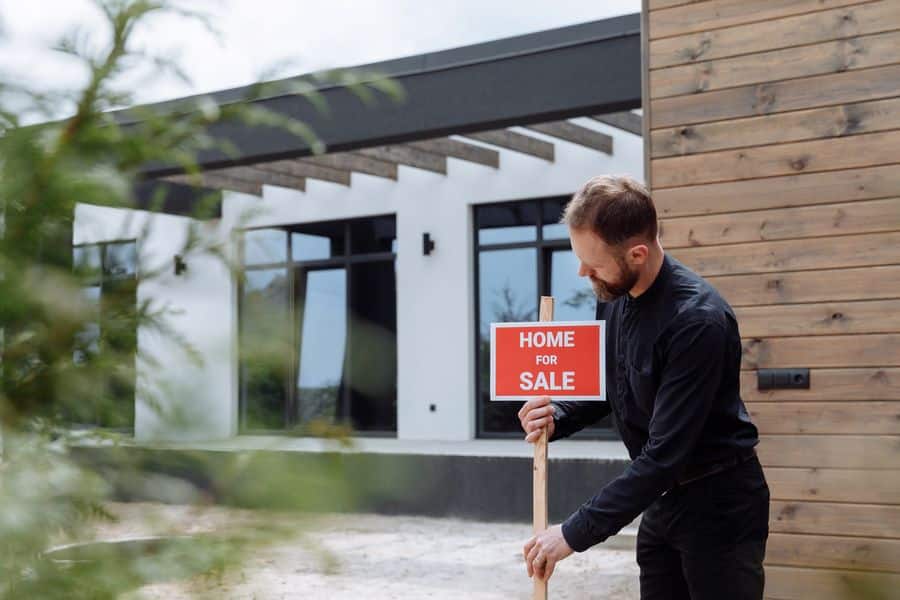 Even when a buyer is satisfied with the condition of the property, they can lose interest if your asking price is too high. You would likely need to review your asking price if you are facing difficulties with the sale of your property.
Factors to Consider Before You Change a Listing Price
If you are going to have a successful home sale, you would need to list at a price that is commensurate with the property value. In addition, you would need to consider factors like property location and prices of comparable properties.
Property Location
The location of your property has a huge effect on the asking price. For instance, the listing prices for houses in California would significantly vary from the average listing price in some other location that has a lower cost of living like Arizona. Location plays a significant role in price determination and may also impact the speed of home sales as a result of the demand factor.
Prices of Recently Sold Properties
This factor would help you set your asking price appropriately. It would also shape the decision of your buyer. Buyers typically research the average selling prices of properties in your area and if your asking price is on the high side, you would likely discourage them and probably not get a chance for any proper negotiation.
This is where having a CA Flat Fee agent comes in really handy. Your agent is a local and very familiar with the market, and would therefore be able to advise the best listing price relative to prices of other properties in your area.
Real Estate Market Outlook
There are 2 main conditions that prevail in the real estate market:
Buyers' market
Seller's market
They either favor the buyer or the seller. It favors the buyer when there are a lot of home options to pick from, in other words, a buyers' market. It favors the seller when the buyer doesn't have many options, so demand for property is higher than the supply, thereby resulting in home prices rising.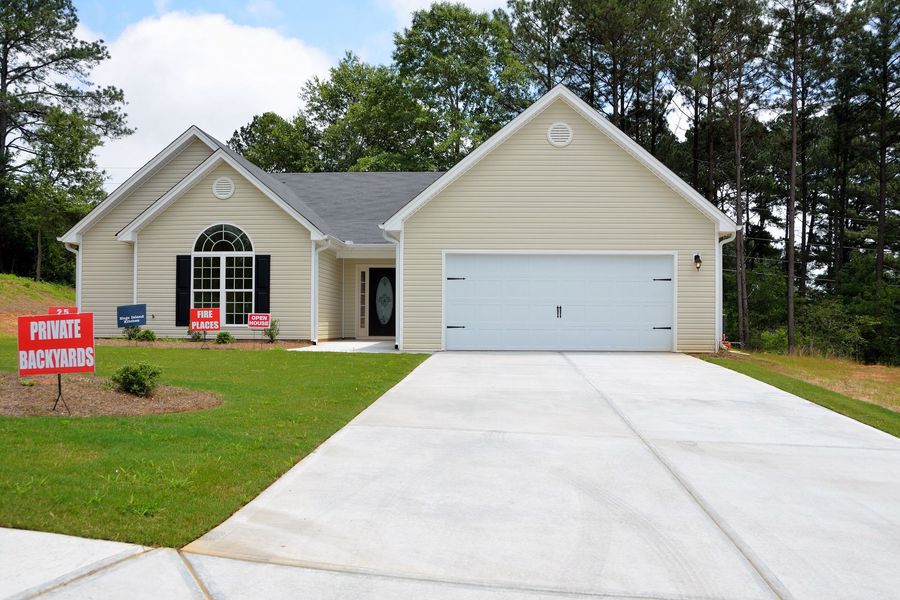 When you know the prevailing real estate market conditions, you would be able to fix a suitable asking price for your property.
State and Condition of the Property
No instant buyers would be inclined to pay for a property in a bad state with structural integrity in terrible condition. If your property is in a less-than-stellar state, the overall value is negatively impacted and the buyer would likely look to pay significantly less than your listing price. Before you put a property on sale, be sure to do the necessary work to present them in great condition.
This could involve having to make minor and major repairs indoors, as well as a seemingly insignificant outdoor activity like mowing your lawns or covering walls in a fresh coat of paint. This increases curb appeal and can greatly improve your bargaining power. It's important that you take care of these things before even listing your home, as you might just take it off when you need to renovate certain areas.
What Are Some Other Reasons a Property Fails to Sell?
In addition to the most common factors that prevent a sale such as an irrational listing price or market outlook, some other factors like the very nature of the property or pictures used for marketing can prevent a sale.
Unique Property With Limited Buyers
Buyers tend to opt for more modern properties that offer the aesthetics that they want. So, if you list a house that is different from what the average homeowner wants, you would likely fail to sell your house.
This factor is further impacted by the location of the home. If it is remotely located, this makes getting a sale even more difficult. To achieve a sale in this sort of scenario, you would likely have to carry out some architectural upgrades.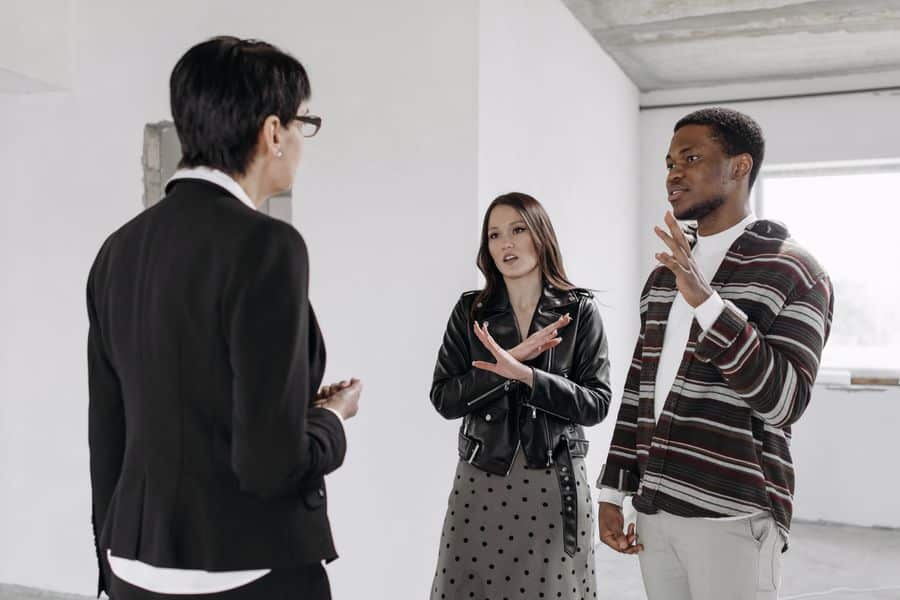 Bad Listing Pictures
Most of your potential buyers are going to do online research to get foreknowledge of the property. They are restricted to the pictures and information you provide before they can inspect the property in person.
If you provide low-quality listing pictures and basic information, they would probably lose interest even if it is exactly what they want. Be sure to provide accurate details with good-quality pictures to attract more buyers for your property.
Thankfully, CA Flat Fee offers high-quality photography and would help with an impressive description of your property.
Location
Location can affect your property sales, as it can affect your asking price. When your property is located in a remote or less-than-pleasant area, it would be rare to see buyers show interest.
You would likely need to exercise patience for a very long time to find a buyer or sell it at a pretty ridiculous price.
What to Do if You Can't Sell Your Property?
Considering the reasons a property fails to sell above, you might want to review some things before you put your property up for sale. Selling a property is like trying to entice buyers, and as a result, you might need to do some of the following:
Review your asking price
Update the necessary details on your property
Use quality pictures and accurate information when listing your properties
Sell your properties when the market is favorable
Frequently Asked Questions
What Are Repairs Worth Making Before Selling?
To sell a house faster and for a really good price, you would need to make some repairs. It might cost you a little, but first off, work on the exterior, fixing hanging window panes, and a broken garage door, amongst others. Indoors, work on fixtures, leaking faucets, cracks in the hardwood floor, amongst others.
What Is the First thing to Do When Selling a House?
The first thing to do when selling a house is to obtain important and accurate information about the house. Next, you should hire a CA Flat Fee agent to help you with the sales process.
Conclusion
Getting your property to sell, and at a good price is not entirely difficult provided you follow the right steps and very importantly, work with a CA Flat Fee agent. This way, you can be certain of getting many potential buyers and subsequently avoid taking it off the market.