Like many sales positions, realtors and agents rely on commissions for a living. However, not all commission splits favor clients. It's informative to know which real estate company has the best commission split for homebuyers and sellers, so you'll know which commission model to choose to maximize property earnings.
Which Real Estate Company Has the Best Commission Split?
Several real estate companies have the best commission splits for clients, including Clever, Redfin, SimpleShowing, Houwzer, Ideal Agent, and CA Flat Fee. However, these companies vary in commission rates and hidden charges, so the top pick still depends on how much you want to earn from the sale.
Commission rates may affect your final earnings. To ensure you get much of the profit from your home sale, you may want to opt for CA Flat Fee, which charges a flat $5,000 fee while handling all the necessary services to manage your listing and other services many brokers don't cover such as photography, marketing, and coordinating showings.
Moreover, firms that offer commission splits tend to have other charges as you go along the buying or selling process. To understand why a flat fee is more client-centered, take a look at the companies that offer low commission splits yet limited real estate processing services keeping in mind that brokerages can change their fee structures and the following information is the best available to us at the time of writing this.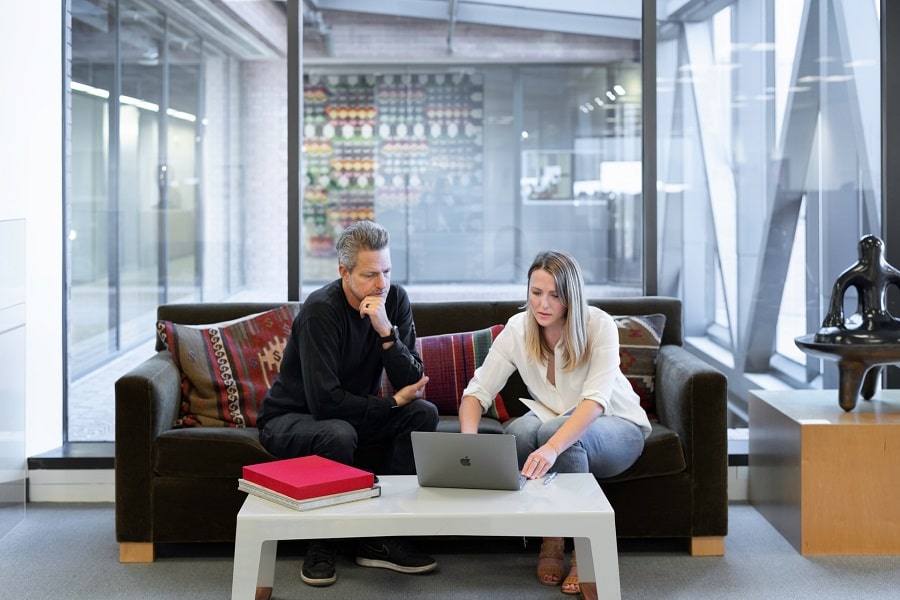 Clever
Clever Real Estate Company starts with a listing fee of $3000 or 1% for homes over $350,000, which is among the lowest commission splits for full-service brokerage firms. It gives a 2.5-3% commission for the buyer's agent, saving you compared to a standard 6% commission rate.
While Clever guarantees full service, you still need to pay premium fees for extra services like home staging and drone photography. However, for a basic plan, this real estate brokerage offers several benefits for buyers and sellers.
Free service to match you with reliable and local agents who pre-negotiate client's savings on their behalf.
Partners with full-service brokerages in the USA to provide the typical benefits.
Total commission fee between 3-4%.
Redfin
With the global real estate market expecting a 3% compound annual growth rate in 2021, this is your chance to work with a low fee broker like Redfin. It lists a client's property for 1.5% commission if you buy with an agent working in Redfin.
While still relatively lower compared to real estate companies with high commission splits, Redfin rates may still have minimum fees starting at $6,500, which means smaller savings for low-priced properties. These are other considerations worth knowing if you want to choose Redfin.
An agent won't oversee your sale from start to finish, as Redfin has other team members that would handle other parts of the buying or selling process.
Listing fees may have a 1% increase in the commission price for unrepresented buyers, and sellers may need to pay a 3.5% fee since the buyer's agent fee isn't included.
SimpleShowing
SimpleShowing offers one of the best commission splits, benefiting sellers because it only charges a 1% listing fee. This is a significant savings since you can avoid the standard 6% commission rate, roughly half of which would have been the listing fee.
This kind of rate is particularly cost-effective when you're selling higher priced properties. Additionally, SimpleShowing is a good option if you want commission rebates for buyers. However, this real estate firm only services a few states, so it has its share of service risks.
Few in-house agents, which means the firm's agents tend to handle up to 5 times more clients.
Allocates $5,000 for closing costs when buying with selling costs amounting to 3.5-4% of the property's sale price.
Offers rebates and discounts, although this results in requiring clients to handle the early stages of the listing process.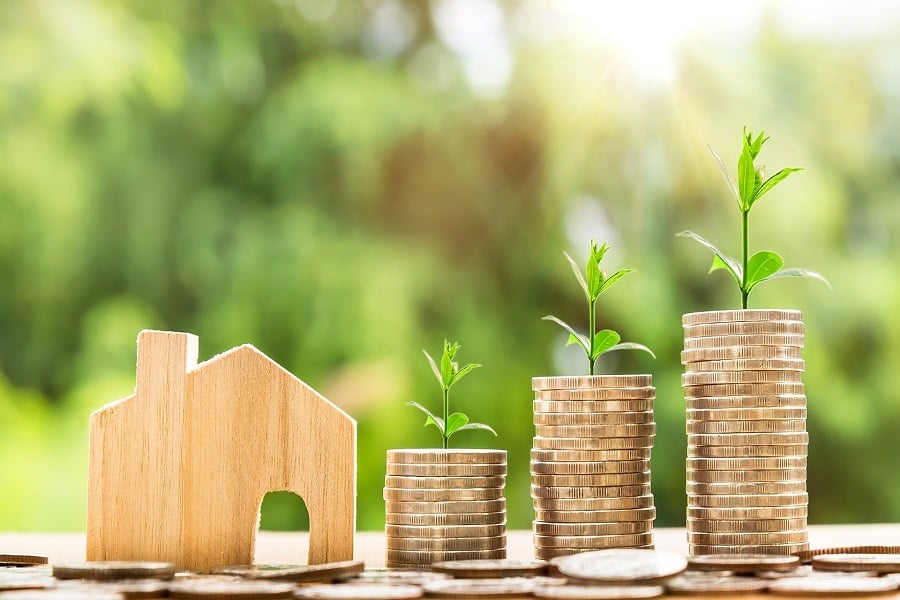 Houwzer
There's an expected 2% job increase for brokers and real estate agents between 2019 and 2029, which means more agents would compete for the best commission from large properties. In such a case, consider working with Houwzer, a real estate brokerage that ensures substantial commission savings for buyers and sellers.
Instead of paying the standard 6% commission rate, Houwzer offers a flat $5,000 listing fee, whether you're selling a house for $500,000 or $5 million. Moreover, consider these matters about Houwzer.
No additional payment for premium marketing services.
Houwzer has fewer agents, limiting your realtor options.
Has a mandatory 2.5% buyer's fee.
Ideal Agent
Ideal Agent is another real estate company with one of the best commission splits, favoring both buyers and sellers. Despite the low commission deduction from your earnings, the firm boasts nationwide coverage and top-rate agents to help process your sale.
It starts with a pre-negotiation 2% listing fee, making this commission split cheaper than full-commissioned agents but not as cheap as some of the other options. Even when a buyer wants to purchase your house without an agent, the company's agents would still help complete the transaction process for only a 2% commission.
Additional rates apply for agent matching services.
Pre-negotiation discounts that help you save on realtor's fees.
Gets a $3,000 minimum list side commission for properties under $150,000.
CA Flat Fee
CA Flat Fee is a local real estate brokerage that has built its reputation around providing full service for a low flat fee of $5,000 regardless of sale price. With the market continuing to change and more information and data becoming available to the general public, CA Flat Fee believes it is time to provide the "friends and family" discount to everyone.
There is a $500 up front fee with the remainder of $4,500 that is collected at the close of the sale. Many great reviews highlight how impressed past clients have been with these services.
Full Service from start to finish
Complete marketing with professional real estate photography
Potential discounts with dual representation of both buyer and seller
Related Questions
What Is the Typical Real Estate Commission Rate?
The typical real estate commission split is 6%, which the agent splits for the buyers and seller at 3% each. With the average 6% commission split, commissions become a significant portion of the cost to sell. That is why it's crucial to select the company that can benefit you the most.
What Is a Good Alternative to a standard Commission Split?
A flat fee model is exceptionally motivating if you are wanting to save money and still receive full service. It is important to evaluate which flat fee company includes all of these services and which ones charge extra for aspects you would have assumed were standard.
Summing Up
Overall, it is important to work with a company and real estate agent that you trust. As you evaluate the services, reviews, and fees of each company you will be able to narrow your search to those that will benefit you the most.